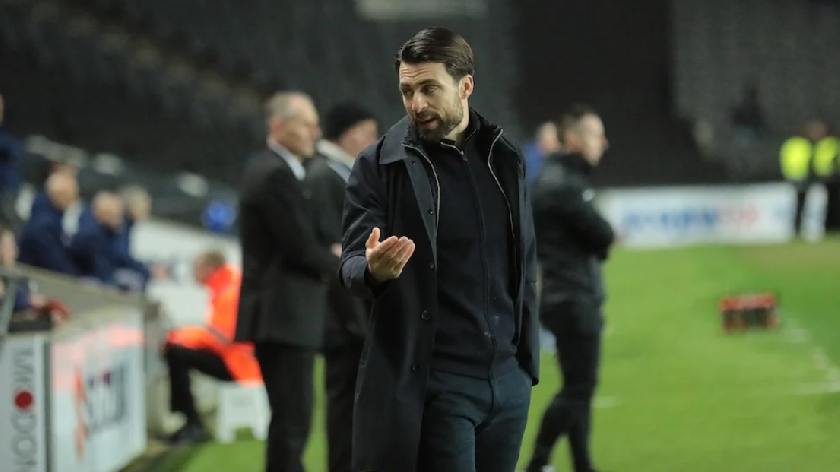 Image Credit: Milton Keynes Dons Football Club
Milton Keynes Dons manager Russell Martin expressed his delight that the club were able to secure Warren O'Hora's loan deal, with a number of other clubs interested in him.
O'Hora joined the Dons from Brighton & Hove Albion on a loan deal last Friday, providing additional depth to a position that had lost a number of key players during the off-season.
The 21-year-old former Republic of Ireland Under-19 international has been a regular feature for Brighton's Under-23s side since moving over from Irish club Bohemians in 2017, with the Dons his first stint with a professional first-team in England.
The young, tall centre-back has been on the radar of a number of clubs, according to Martin, who is pleased that his parent club felt the Dons were the best place for him to continue his development and get first-team experience.
Martin spoke at today's press conference about what he saw in O'Hora and what he brings to the club.
He explained: "I watched him a couple of times with Brighton Under-23s last year and really liked him in those games."
"He just stood out as a man amongst a lot of younger players. I spoke to Andy Cross about him and Gordon Greer, who both work for Brighton and both ex-teammates of mine, whose opinions I really respect, value and trust."
He continued: "Since January they have both been giving me updates and reports about, most importantly, what he is as a character, how much of leader he is amongst his young teammates, how professional he is, his work rate and his attitude to improve."
"He was on the list for a lot of clubs at our level so I'm really pleased that Brighton saw us as the right fit for Warren and he was desperate to come here, so after speaking to Andy and Gordon and people like that about working with me and the team we've got here the guys both know Luke as well, which helps."
"Really pleased we got that done, it just feels like it's a good fit for us, a good fit for him."
He added: "It's his first loan, so like Danny [Harvie] it's going to be a step up and we've got to expect ups and downs but I'm confident he'll grow with us and improve and he'll add a lot of strength and depth to what we've got already."
O'Hora joins a centre-back group that includes great experience, particularly from fellow Republic of Ireland international Richard Keogh, who Martin feels will be a great help with developing the young loanee.
He explained: "Obviously, Warren will look up to him internationally and as a teammate now so Keys will be excellent for him."
"That's one of the biggest reasons, obviously the biggest reason we brought in Richard is for on the pitch but off it he's going to be incredible for these guys and Warren especially as the young guy. Playing next to him will be brilliant."
"I heard George Williams talking about learning from him as well and looking forward to playing next to him so I think he'ls going to be really valuable for us."
He concluded: "I think you'd be made if you're Warren O'Hora or another defender coming in and not learning from someone like that, who's played at that level for so long."