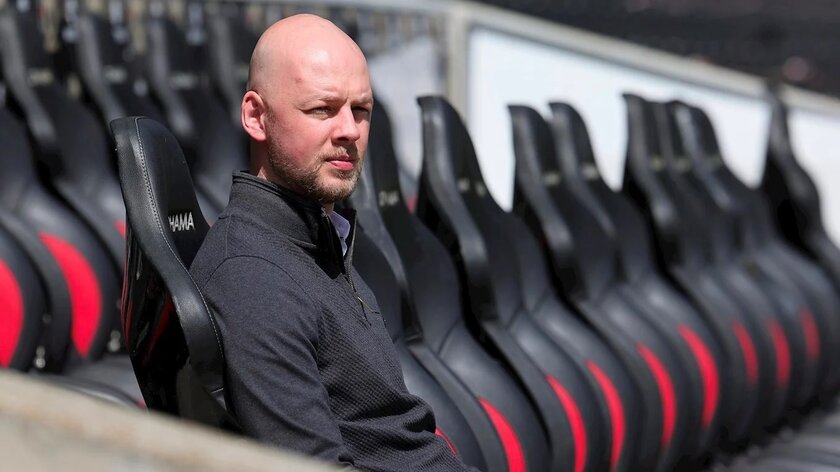 Image Credit: Milton Keynes Dons Football Club
With the January transfer window officially closed, Milton Keynes Dons believe they have a strong enough squad to take them through the rest of the season.
While transfers between clubs, loans or otherwise, are finished now until the summer window opens, clubs across England could still make additions to their teams in the form of free agents - those currently without contracts and free to move to any club of their choosing.
Connor Wickham, who joined the Dons within the January window, is one such player that the club have added as a free agent, but he will likely be the last to do so until next season rolls around.
Speaking at the post-transfer window press conference on Tuesday, Sporting Director Liam Sweeting commented on the free agent market, quashing any hope fans had of a return for someone such as former Don Sam Baldock, who recently left Championship club Derby County and is unattached.
When asked about the possibility of keeping an eye on the free agent market, Sweeting commented: "Not actively, no. I don't feel like we've left anything drastically short."
"I think we still had players getting thrown at us towards the last hours of the window, and I didn't feel pressured to do anything."
"We've seen how the team operates now with three at the back, we've seen how the team operates with four at the back, so I think there is more fluidity now, and this is what Liam [Manning] wanted."
"He spoke about it right at the start, and the biggest credit I can give to him is that he's approached it in the right way; he hasn't rushed the changes, he hasn't changed shape before, it was actually forced on him because of the injuries and it happened."
He concluded: "We liked it, it's another string to our bow so it's progressing the right way and I think we've got solutions in house now and I'm not going to jump into that market if we can avoid it."