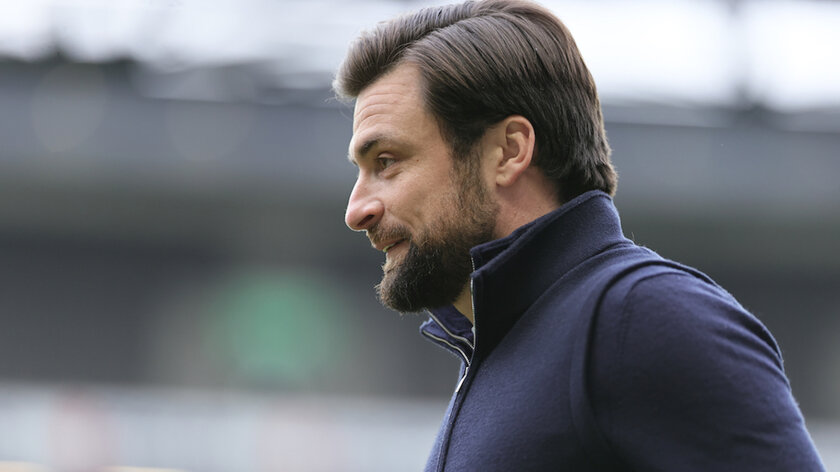 Image Credit: Milton Keynes Dons Football Club
Milton Keynes Dons boss Russell Martin believes that adding players in the wider areas of the pitch is the club's priority in the transfer market and may well have one addition on the horizon.
The Dons currently have just Daniel Harvie and loan signing Josh Martin locked up for the season ahead, with no recognised first-team quality players able to play in the wing back positions in Martin's preferred style.
The need to add more players on both sides of the pitch was addressed by the Dons manager during this morning's press conference.
Speaking of the team's depth, or lack thereof, Martin commented: "It's an area we definitely need to give some depth to."
"At the minute, obviously Danny Harvie and Josh Martin are two options and Brook [Ilunga] has done brilliant in pre-season, but he's very young, he needs a bit more time to adapt."
"It's his first four weeks with us really and he's handled himself brilliantly. He's come in and done really well and surprised us a little bit with how quickly he has taken information on."
"But, it's a big ask to go into the season with someone so young and has spent so little time with us."
The Dons could have a ready-made addition ready to go if the two sides are able to come to an agreement with former Reading youth product Tennai Watson having been training with the club for a number of weeks.
The right back is currently without a club after being released by Reading, and has cut his teeth in the Football League with previous loan moves to AFC Wimbledon and Coventry City.
Martin continued: "We have Tennai Watson, who's been training with us for two or three weeks. He's been impressive in the games, he's been impressive in training."
"I'd like him to stay, I think he would like to stay so we're hopeful to get something done there at some point, which would be nice because he's a really good player."
"He was recommended to me by one of his teammates now in Zak Jules, who spent some time at Reading. I think a player's recommendation is always really important."
"People saying what other people are like, seeing them day-to-day, how they behave, how they act, and obviously their ability as well."
He added: "He's fit in really nicely with the group and hopefully we'll have some news on that in the next couple of days."