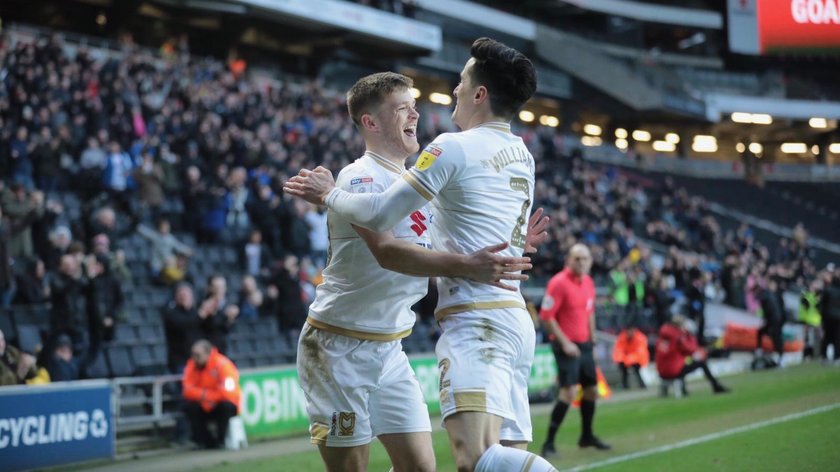 Image Credit: Milton Keynes Dons Football Club
Milton Keynes Dons have revealed their compensation policy after the 2019/20 League One season was curtailed, and fans have been given a glimpse into the near future with a new black shirt unveiled by the club.
With the 2019/20 season officially over for the Dons, the club has announced their compensation policy for season ticket holders as well as people who have paid for single matchday tickets or mascot packages.
As expected, the club is offering full refunds for the four remaining home matches that were unable to be completed, with single matchday fans also being given the chance to retain their tickets and use them on matches for the following season.
Season ticket holders have been given four options for their compensation, with slight variations depending on the cost and location of their season ticket.
Option A is to donate the remainder of the price of their season ticket to the club's academy. Option B is to receive four pairs of matchday tickets for home EFL games during the 2020/21 season.
Option D is a full refund but it is Option C that may have caught fans off-guard. Along with the announcement of their compensation policy, the club has unveiled a brand new black alternative kit for the 2020/21 season, which is being offered in part as the third option for ticket holders.
Depending on which area of the stadium their ticket is in, as well as the age bracket of their ticket, fans could receive a brand new kit and donate the difference to the club's academy, or they could receive vouchers that could be used towards buying a new shirt.
The new shirt, which will be made once again by Italian manufacturer Errea, and will sport the logo of main sponsor Suzuki across the chest, is all black and retains the gold trim that the club has worn for the past two seasons.
For more details on the club's compensation policy and options, follow this link to the team's official website.