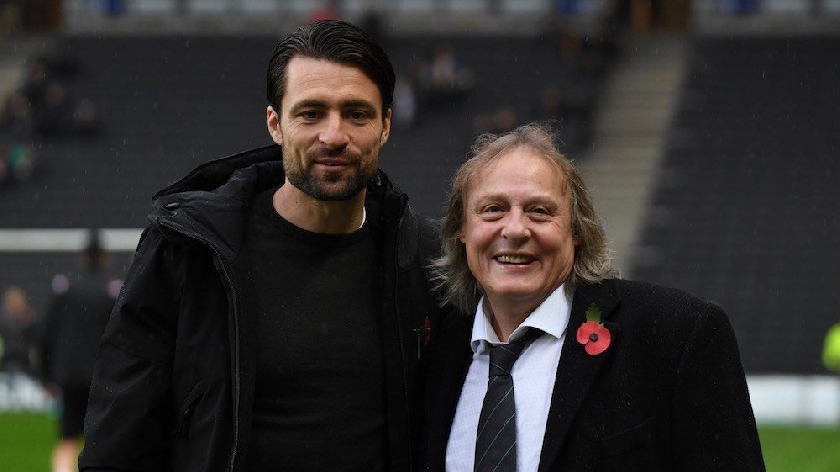 Image Credit: Milton Keynes Dons Football Club
Milton Keynes Dons chairman Pete Winkelman has hinted that the club could break their transfer record this summer.
While the club have managed to retain a large portion of their first-team from last season, Alex Gilbey and Rhys Healey have both departed and fans have been frustrated by a perceived lack of dealings in the transfer market.
Pete Winkelman, speaking today, has spoken of the situation around the club and addressed the team's approach to the transfer market, even showing a willingness to pay a substantial fee to acquire a player that will improve the starting eleven and replace a player of Gilbey or Healey's quality.
He explained: "Would I break our transfer record in COVID to sign a player? Actually I would, I might even have, but if that doesn't land the player, it doesn't mean I'm going to spend more money."
"You've got to get that balance. I need to be able to react to anything that happens between now and the end of the transfer window, and I need to be able to say yes to Russ as much as possible, but I need to warn every, I can't say yes to everything."
He continued: "Unlike the last few years, where maybe I did say yes to everything, I don't think it actually does us any good."
"I want to put some discipline in, but I'm also not saying if the right player comes up at the right time we're not then able to bid for them, be in that market, be aggressive and do something."
He added: "We have made bids on players, and we've made pretty big bids on players but they won't be ridiculous."
The Dons' currently record transfer came when the club signed forward Kieran Agard from Bristol City back in 2016, when Karl Robinson was still at the helm, but 2020 could see the team break the record if a player they deem to be valuable enough comes around.
Mr Winkelman concluded: "We are going to do something and even potentially break our transfer record for the right player."