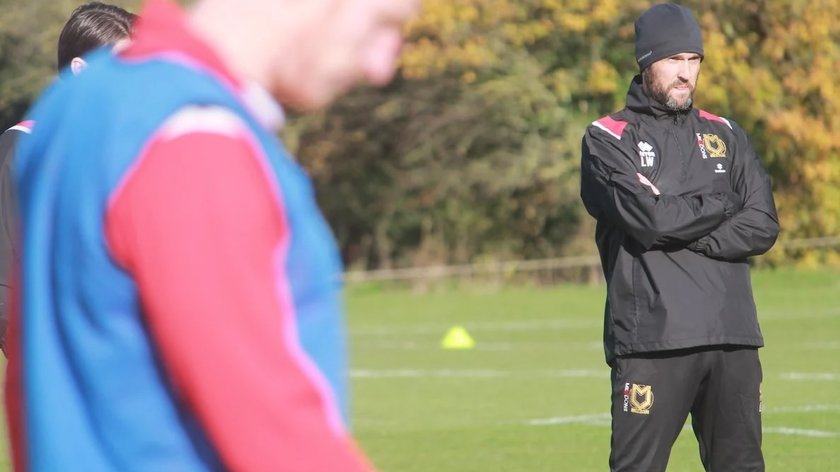 Image Credit: Milton Keynes Dons Football Club
Milton Keynes Dons assistant manager Luke Williams spoke about the importance of mental health at this morning's press conference.
Mental health has become an important topic in recent years, including professional sports, and Williams was open and honest about how people in all walks of life have things that can affect their mental health.
Recently, the Football League has partnered with mental health charity Mind, including their trademark 'squiggle' on player's names on the back of shirts, trying to promote positive mental health throughout the country.
When asked about mental health and the impact it has, Williams explained: "The reality is that everybody, in all walks of life, has pressures on them and it takes a huge toll on their mental state of mind and football's no different."
"It is something that's regarded as a luxury job, you're fortunate to work in it, and whilst we all understand that and are all very grateful to be involved in football on a daily basis, without a doubt it takes a mental toll on you."
"It's a job without security, we all know the realities of underperforming and it's also a job that can hurt you physically, which then gives you the same mental battle as well, to be able to endure this type of return to action, non-stop rehabilitation, get close to the finish line and you're still miles away from being able to play a game of football."
"So you've just come over this tremendous journey to get medically fit and now you're nowhere near match fit to play a game of football, so all your excitement, you go on the pitch and can't keep up, your touch is gone."
He added: "Ben [Gladwin]'s had to overcome so many hurdles and I think it's great that people talk more honestly about how difficult things are and it's okay to say 'I love what I do and I'm grateful for what I do but I still find it really hard', it's fine, we're allowed to say that."
When asked about Gladwin specifically, having seen him at Swindon, to when he first arrived at the Dons and compared to now and in recent weeks, Williams described how he believes the midfielder is in the best shape of his life
He explained: "I've seen Ben as a young player playing non-league football, to make his league debut, then to go on and play in a playoff semi-final and final and all the ups and downs that he's had to go through."
"I've been close with Ben through his journey, Bristol City and QPR to Blackburn and it's been a roller coaster ride for him."
He concluded: "What I'm seeing now is Ben in the best shape he's ever been and that's a really exciting thing. He's ready to make a big impact."
If you yourself need support with your mental health from Mind visit Mind.org.uk for information and advice. You can also talk to Mind via the confidential infoline on 0300 123 3393 or text 86463.