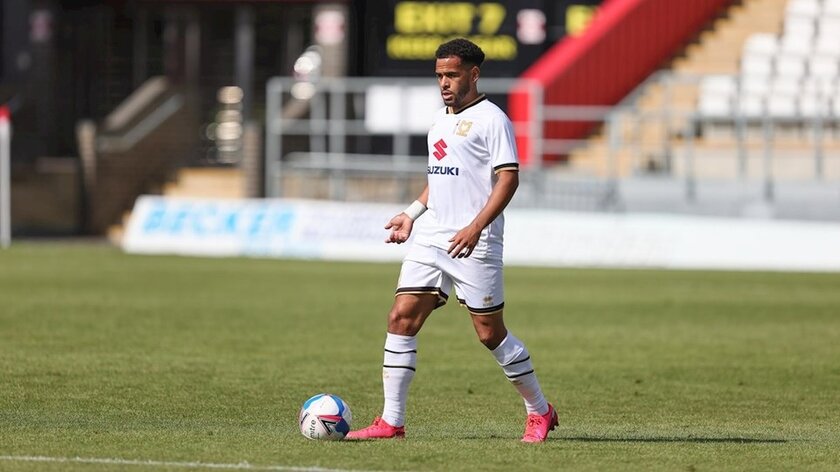 Image Credit: Milton Keynes Dons Football Club
Milton Keynes Dons midfielder Louis Thompson has spoken ahead of the team's FA Cup first-round trip to Eastleigh FC.
The midfielder, on-loan from Norwich City, told the press in this morning's pre-match press conference that the upcoming cup games will be a nice break from the ongoing League One campaign.
The FA Cup, now in its 140th year, is viewed as one of the most important cup competitions in football and the Dons will take on non-league opposition in the first round of this year's tournament.
A trip down to Eastleigh FC in Hampshire awaits the Dons tomorrow (Sunday 7th November) and Thompson spoke about the team's focus ahead of the game and spoke of his enjoyment of cup competitions.
He explained: "They're attractive competitions. I've always been a big fan of the cups, I think it's a little bit of respite from a long league season."
"The FA Cup especially is that one game where everything goes into it and you move onto the next round and enjoy the process."
"Our full focus is on Eastleigh, we need to go and perform well."
He concluded: "We know it will be a tough game so hopefully we can go and do so and continue to enjoy the cup run."