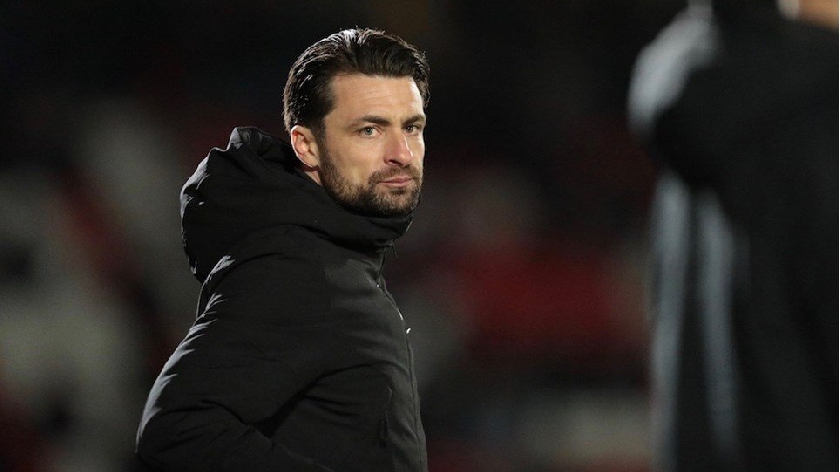 Image Credit: Milton Keynes Dons Football Club
Milton Keynes Dons boss Russell Martin is focused on strengthening the centre-back position of the club, having already lost some key players.
The Dons boss is working hard to bring new players to the club, but has already seen Jordan Moore-Taylor move to Forest Green Rovers, Martin himself hung up his boots to focus on managing and Joe Walsh is still in contract talks with the club.
This has left a gaping hole in the heart of the defence and Martin is fully aware of that, commenting in Monday's press conference: "I think it was the area of focus anyway. Obviously what's gone on makes it even more important that we need to add and strengthen there."
"We've worked really hard over this period of time, the staff and Liam Sweeting, making sure we've got succession plans for everything and we've got a list of targets."
"If you don't get the number one target you move on to the next one, so I'm really comfortable with who we've got on those lists and I'm really comfortable with where we are at in terms of discussions with these players and clubs."
Martin continues to reach out to players and clubs over new transfers and is keen to get things over the line sooner rather than later, commenting: "We want to do our business as early as possible, which is why the guys that have been offered contracts there comes a certain time where they have to make a decision.
"Until then we've got a really strong squad, we've kept most of the spine of our team from last year in terms of the starters, which is really pleasing."
"We will be adding a few more players, hopefully in the next week or two, that will really strengthen us."
He added: "I've said before they have to strengthen us in terms of mentality, what they bring on the pitch but also what they bring off it in character and personality."
"I'm really excited about some of the guys we've spoken to already, some of the guys who have expressed a real desire to come and play here and now we're just waiting to see."
He concluded: "We're just spinning plates a lot of the time, waiting for one to land and then you can move on to the next one, so I'm comfortable with what we're looking to achieve and if we can achieve what we want to then I'll be even more excited about this season."