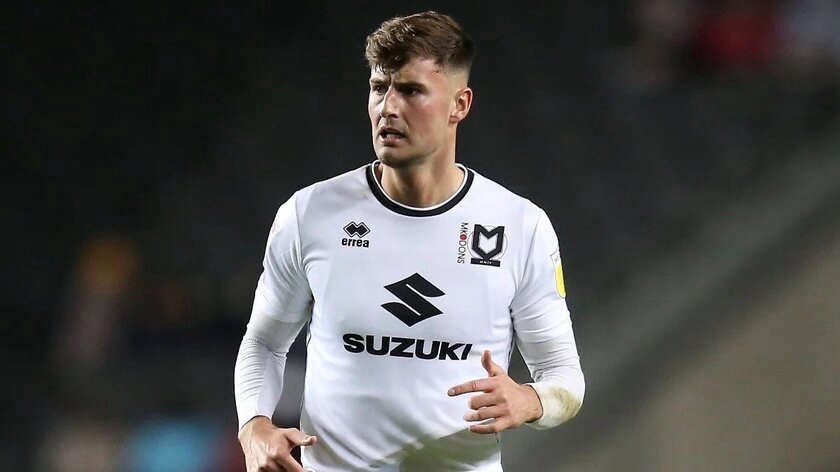 Image Credit: Milton Keynes Dons Football Club
Milton Keynes Dons have lost midfielder Ethan Robson after parent club Blackpool opted to recall him.
The central midfielder has been an important part to the Dons' push for promotion this season, creating an impressive partnership with the highly sought after Matt O'Riley.
Since arriving on loan, the 25-year-old has featured in 22 appearances across all competitions, with 17 coming in league fixtures after he suffered an injury that kept him out for a spell earlier in the season.
His physical style of play complimented the likes of O'Riley and Scott Twine, helping to facilitate a potent attack through the midfield and his presence will surely be missed by the team, who currently sit fifth in League One.
It has been reported by Peter O'Rourke that the Dons had attempted to sign Robson on a permanent deal, with Blackpool seemingly rejecting two bid for the player - though there has been no word on this from the club themselves.
Speaking of Robson's departure, Sporting Director Liam Sweeting commented: "We are very much disappointed to lose Ethan but, ultimately, we have to respect the decision of his parent club, Blackpool."
"Ethan contributed to a strong first half of the season and he leaves with our gratitude and best wishes for the remainder of the season."
Sweeting added: "As with all players, we have plans in place should they depart the Football Club. Work is already well underway to bolster our squad during the remaining weeks of the transfer window."