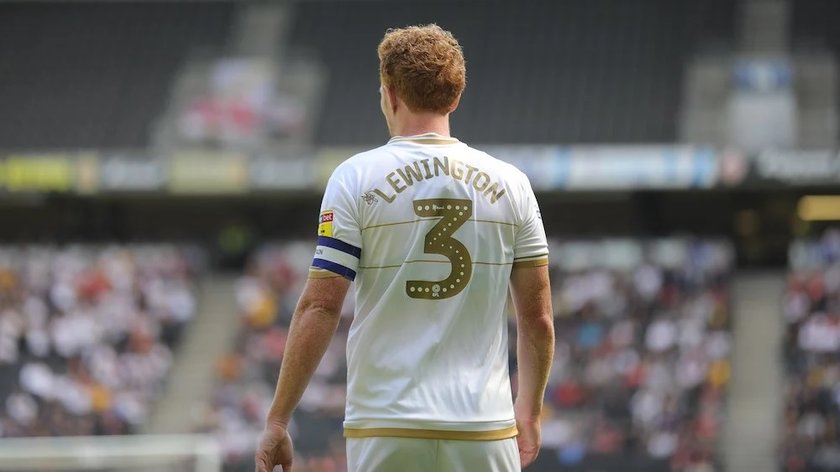 Image Credit: Milton Keynes Dons Football Club
Number retirements are fairly rare in football, but Milton Keynes Dons captain Dean Lewington is truly deserving of it when he eventually hangs up his boots.
Football social media is abuzz after Championship club Birmingham City announced that they would retire 17-year-old Jude Bellingham's #22 shirt after his departure to Borussia Dortmund this summer.
What makes Bellingham's shirt retirement so interesting is that the Blues have opted to use it in recognition of a player's development with the club and as a way to inspire other youngsters, whereas traditionally a number is retired due to a player's long and, often, successful service at a single club.
While Bellingham has earned this esteemed honour at the start of his career, with only 44 total professional appearances under his belt, MK Dons should take the traditional approach and honour a player that has become synonymous with the club after over 16 years of service.
Dean Lewington is the only player in Dons history that truly deserves to be recognised in this manner, seeing his #3 shirt taken out of circulation and kept as a reminder of his lasting legacy and years of commitment and dedication to one club.
After wearing #25 for Wimbledon, before the club was rebranded as the Dons, Lewington has been the only player in team history to wear #3 on his back, doing so from the Dons' very first season in 2004/05.
When combining his appearances with Wimbledon, Lewington has played 789 professional matches in all competitions, with 757 with Milton Keynes Dons - making him the longest-serving player for his club in the football league.
43 total appearances in the 2020/21 season would see him reach the coveted 800 matches for the club since 2004, putting him in a very small group of players to accomplish that feat.
He has been a leader both on and off the pitch ever since he was named club captain in 2008, winning promotion from League Two and League One, earning a Football League Trophy medal and continues to play a key role in the starting line-up, despite being in the advanced stages of his career.
When all is said and done, the club needs to make a grand gesture to truly show how much Lewington has meant to football in Milton Keynes. Being the only player to ever wear #3 in a Dons shirt would make having it retired even more special, with no other player in history ever having the chance.
A statue is also something the club could consider as a way of honouring their long-serving captain, but seeing his shirt immortalised is truly the most fitting acknowledgement of his lasting impact.