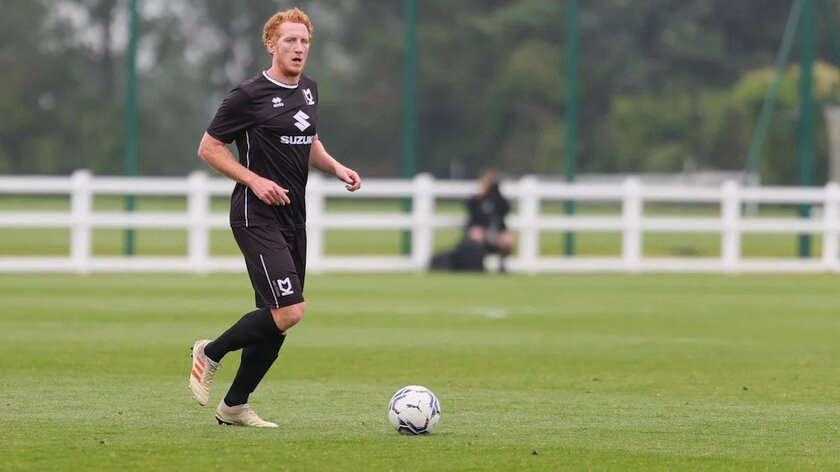 Image Credit: Milton Keynes Dons Football Club
Milton Keynes Dons captain and interim manager Dean Lewington has spoken of the challenges of the other side of the game ahead of the league opener against Bolton.
Dean Lewington is a club legend at the Dons, holding the most appearances record while captaining the side he has played for his entire career - being the last remnant of the original Wimbledon FC.
He has seen and done everything at the club, from the highs of promotion to the Championship in 2015, to the lows of dropping down to League Two just three years later.
Now, with Russell Martin and his backroom staff departed, Lewington is the man entrusted with guiding the team forward in the short-term until a permanent replacement for Martin can be found.
Having seen everything possible as a Football League player, Lewington has found some new challenges as interim manager.
Speaking at this morning's press conference, he explained: "It's difficult. I've done about 5 million sessions, but when I try to think of one – I can't remember any."
He added: "It's planning the numbers, the timing, and decisions you aren't aware of. It's being responsible for the group rather than yourself and it's a different feeling."
With every coach comes the potential for a new style of play, even in the interim, but Lewington believes that keeping things consistent with how they would have been under Martin is the best way forward for this team.
He said: "It's not about me, it's about the group."
"You'd be foolish to think in a week we've ripped it up. It'll look similar as it's what we've worked on for 18-months."
He concluded: "I've got things I'd like to change, but we've only had a couple of days. It'll look slightly different, but mainly it's the same. We don't want confused messages so it will be very similar."