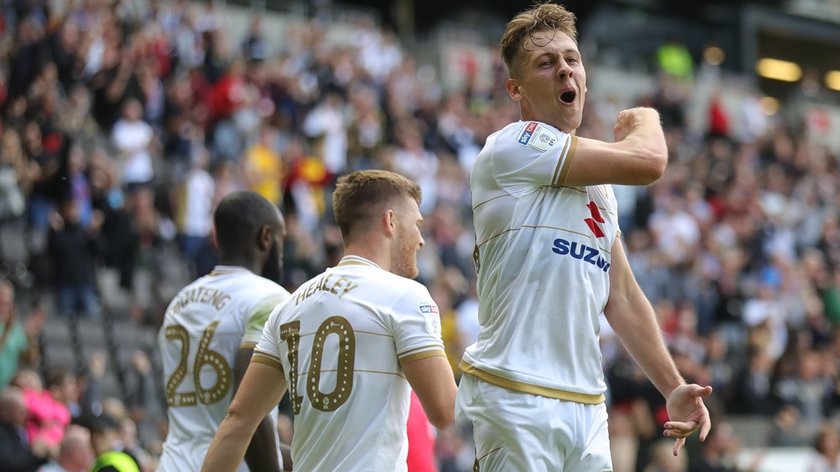 Image Credit: Milton Keynes Dons Football Club
Contract talks with three players remain ongoing according to Milton Keynes Dons manager Russell Martin.
Callum Brittain, Joe Walsh and Joe Mason were all on the Dons' books for the 2019/20 season but have seen their contracts expire, allowing them to see what options they have before them.
But that doesn't mean they will all definitely leave the club, with contract talks still ongoing as Martin explained during Monday morning's (virtual) press conference.
When asked about the situation, Martin commented: "I think they're ongoing. With Callum and Joe, they're entitled to see what else is out there."
"Football's been affected financially, our club included in that, so we'll have to wait and see on both of them. The contract offers are there, as it is for Joe Mason as well, so we'll just have to wait and see."
He added: "They have their right to assess the contract and come back and discuss, which is what's going on at the moment, but there will come a time where a decision has to be made either way."
"At the minute, they have a bit of time with us to decide and then once we have an update on any of those guys we'll let you know, but until then the offers are there."
He concluded: "It's not one of them where the offer is just left and we don't speak to anyone for a while. We're in constant contact with their agents and with themselves so hopefully they will get sorted one way or another soon."