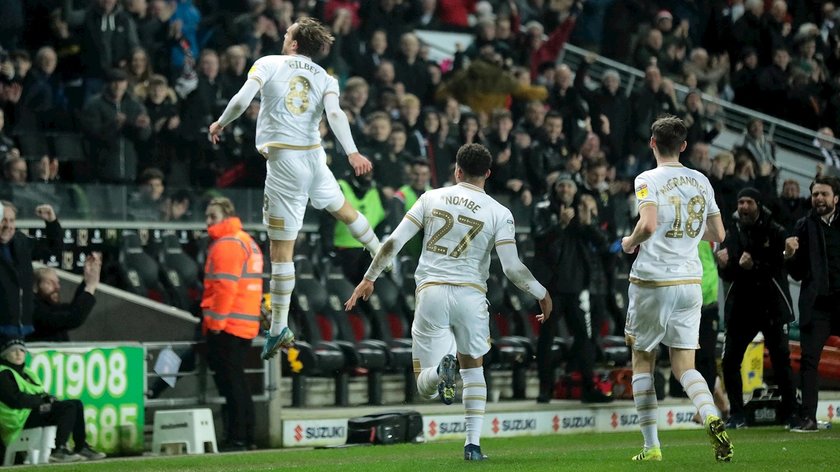 Image Credit: Milton Keynes Dons Football Club
During his appearance on MKFM's Fans Forum this past weekend, Milton Keynes Dons chairman Pete Winkelman discussed out of contract players and what the squad size could look like next season.
With the 2019/20 Sky Bet League One campaign over for the Dons, the club and players can now begin to look to the future and make decisions over any potential contract negotiations.
The Dons have a large number of first-team players out of contract this summer and some crucial decisions will need to be made in order to build a competitive squad for the 2020/21 campaign.
Speaking of the players that will see their contracts expire this summer, Mr Winkelman said: "There are a number of players that will be leaving us that we would rather don't leave us, and therefore there will be negotiations going on with them."
"There will also be players who will be leaving us and not coming back. This is a really tough time because some of these are players that have given us good service and that we've got relationships with."
He added: "Next season, we cannot carry anything. We have to make sure the players that we have, have the ability to be fit and available as much as possible."
"We need to make that squad the very best it can be. We have a very good base that we're building on. The spine of our team is very strong. That gives us a good chance to make sure we've got a competitive situation for next year."
"With Russ at the helm, I don't see us being near the bottom of the table. I do have that ambition for us to be near the top of the table but, of course, who knows in football. We're very busy and we're all over everything."
"Russ knows what he wants to do and let's see how far we get with that. That will explain to our supporters where we will be for next season."
With clubs across the country likely to have reduced transfer budgets thanks to the ongoing Coronavirus pandemic, MK Dons will also likely need to be creative when composing a squad and could carry fewer players on the books.
Speaking of the squad sizes for next season, Mr Winkelman said: "Across football, there will be smaller squads. We had a very, very big squad this year. We will not be repeating it player for player. That will happen across the board."
"Squad sizes are going to be very relevant – they are even talking about restricting squad sizes. That makes the development of youth players all the more important."
He concluded: "If you tighten squad numbers, it does give an opportunity for some of our talented youngsters to be blooded earlier than they might have done. There will not be the budgets to have some extra players. I think every club will be thinking extra hard about the players they sign."