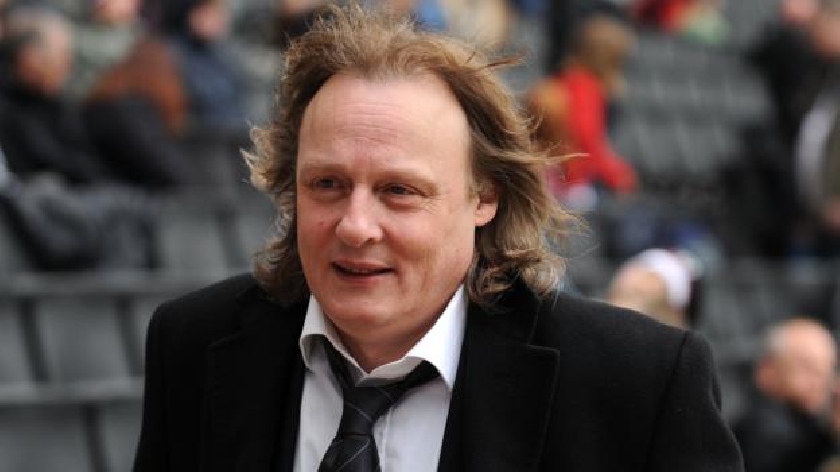 Image Credit: Milton Keynes Dons Football Club
Milton Keynes Dons chairman Pete Winkelman has spoken of the departures of popular players Alex Gilbey and Rhys Healey on MKFM's Dons on Saturday show today.
Gilbey and Healey's transfers to Charlton Athletic and Toulouse respectively have been the talk of the summer, with fans wanting to know why the sales of the team's two top players came to pass.
Mr Winkelman had previously commented on their respective situations earlier in the week but addressed them again during MKFM's Dons on Saturday show ahead of the team's opening game of the 2020/21 season.
He explained:"I've got so much time for Alex Gilbey, he's a really good boy, he's won player of the year here on more than one occasion and it's a loss to see him go."
"But the position that he plays is a replaceable position and he got a great deal to go somewhere else."
"People can see well you could have maybe competed harder for that, but we're trying to set a marker of where we are and once you're paying one player something then you're paying a lot of your top players something, so it's a real knock-on effect."
"We have a lot of consistency in what we do, which is why we very rarely have players feeling neck out of joint because we try to treat everybody as similar as we can."
He continued: "I think Rhys Healey was a different kettle of fish, because he's a goal scorer and they're much rarer, much more difficult to find and we know that when Rhys was fit and playing and in the team, he scored goals."
"I was very confident in that, that's why I had no problem paying Rhys his money and that sort of thing and that's why we could've easily kept him for the year."
"If there hadn't been a significant level of interest and something that turned his head, I'm sure we would be keeping him."
"In fact, even when the first rousings of interest from the south of France came, I didn't expect that to turn his head."
"He was very focused on what he was going to achieve this year with us, he was looking good, then he got injured and then you think nothing will happen because he's injured."
"The fact that it all came together in the last week, Rhys actually spoke to me personally, he came and saw me and he explained where he was."
"He was incredibly polite and respectful of the club, but at the end of the day he was getting a life changing offer, to him personally."
"When I understood the detail of that I could see how important it was to him and his future and at the same time Andy Cullen spoke to Toulouse and we got the deal to be in this reasonable place that we would've expected it to be."
He added: "I'd always have expected to get that kind of money for Rhys, I don't want to say the amount because we never do and you're supposed to because it can interfere and maybe cause difficulties down the line."
"They go in the accounts at some point so I'm sure somebody will find out what it all was."
"It was the right deal, at the end of the day, to allow him to go. What wasn't right, is what do you do about replacing him and you're so close to the beginning of the season."
"That's been a real concern for the manager, I think it gives you a bit of a kick and you don't want that, especially before the season starts."
He concluded: "I think back in our history and somebody reminded me the year we sold Izale McLeod and Clive Platt, 45 goals from the year before, we never actually replaced them as individual players and yet we got promoted the following year with the record number of points the club's every achieved under Paul Ince."