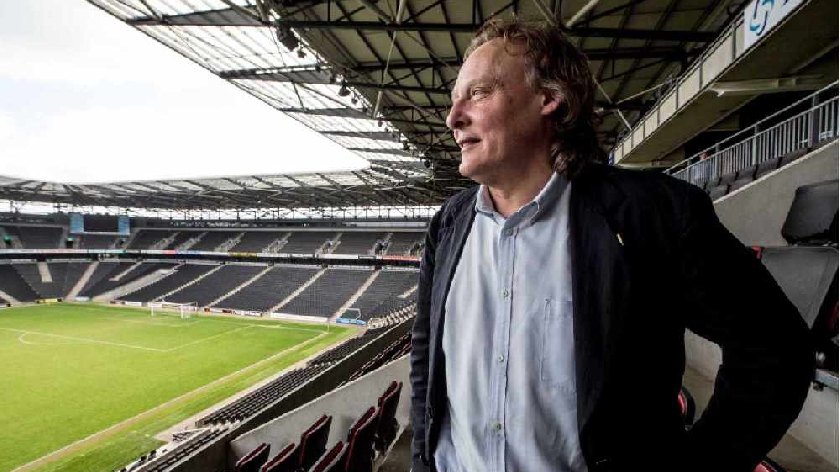 Image Credit: Milton Keynes Dons Football Club
Milton Keynes Dons chairman Pete Winkelman is delighted that competitive football is back from today but still believes it isn't real until supporters are back in stadiums.
The Dons welcome reigning League One champions Coventry City to Stadium MK today to contest the first round of the Carabao Cup, but fans will be limited to watching the game via online stream through iFollow.
1st October is the date the government is expecting to confirm whether or not fans will be allowed back into stadiums across the country, meaning the Dons' game against Ipswich Town could be their first with supporters back in the stands.
For Mr Winkelman, he believes that football isn't the same without the fans being there and spoke to MKFM today to talk about the return of competitive football as well as the absence of fans.
He explained: "I don't think it's real until the supporters are back because our footballers are performers and a performance is in front of an audience, otherwise you're in rehearsal mode."
"Whilst I've loved watching the football in the Premier League and the close and all the excitement and drama, I think everyone's got to admit it's just not half as good without the people there."
He added: "The player's are in a different mode and there's nothing they can do about that. The great players are the people that can perform at that moment, on the highest stage with the most challenge and that's what we all look forward to."
"It's going to be a weird start, but at least the games are happening. At least we've got an emotional investment in the games now rather than just watching them for entertainment."
"Of course, it's not too long until October when, all things going well, we will have supporters back in the stadium."
He concluded: "The great thing with out stadium, I know some people say our ground is too big for us, but actually it's a really good COVID size because we can get all of our season ticket holders in and possibly a few more as well."