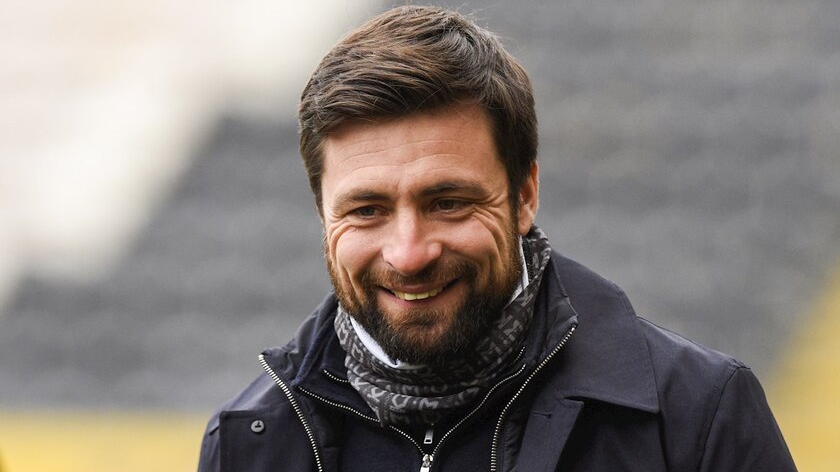 Image Credit: Milton Keynes Dons Football Club
Milton Keynes Dons boss Russell Martin has spoken of both his and the players' targets for the season with just four matches remaining.
Prior to the Dons' 1-0 home victory over Portsmouth on Saturday, the club were mathematically safe from relegation and now have a chance to finish in the top half of the table in Martin's first full season in charge.
With only four matches remaining of their League One season, Martin spoke about what he is hoping to see from his squad by the time it is all said and done.
Speaking in his post-match press conference, Martin commented: "The guys have set themselves a target in terms of points, goals conceded, goals scored, and they've started that off nicely today."
"We just wanted to give them something that they are accountable for, and how they feel about the rest of the season."
"It's something to chase and they've set their standards high, so it's up to them to make sure they match those expectations and standards."
He added: "What I want to see is guys playing with real intensity to the very end, real connection, conviction and courage like they have done all season."
"I'm so grateful to this group of players, I said yesterday we've had two teams this year, probably three teams when you consider at the start of the year when we didn't have Richard [Keogh], Scott [Fraser] and Cammy [Jerome] and all those guys."
"It's been a really strange year, a lot of change, I just want us to finish as strongly as possible, because they deserve it as a group."
"I think the way they have come together, since January especially, with the new guys coming in, they've been great."
He concluded: "It's been the toughest year of people's lives, but it's been really tough and they've had to battle through a lot and I just want them to finish that journey as well as possible before we embark on another one in pre-season."