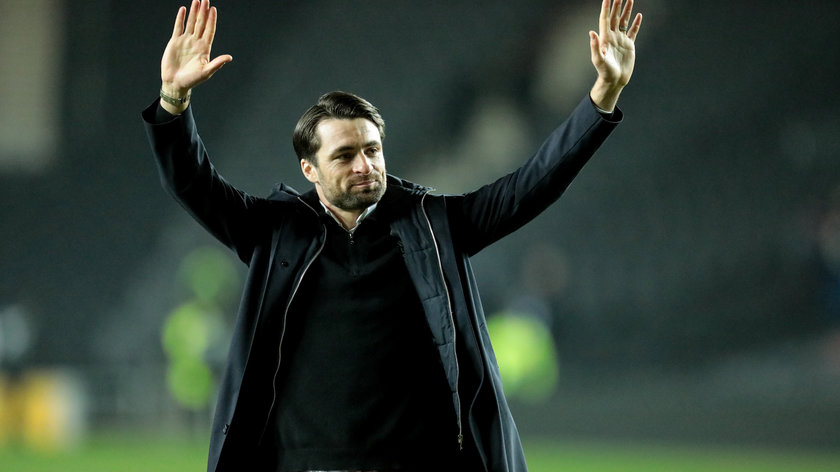 Image Credit: Milton Keynes Dons Football Club
Milton Keynes Dons manager Russell Martin gave his reaction on the League One curtailing and spoke of his excitement for next season on MKFM's Fans Forum today (Saturday 20th June).
The Dons have no more football to play in the 2019/20 season, thanks to the majority of clubs opting to curtail the season - something that ensured the Milton Keynes club remained in the third tier.
Speaking of the decision to effectively end the League One season, Martin commented: "My initial reaction was a bit of relief that we've got just some certainty in what we're doing and we don't have to wait any longer."
"Then of course, what comes into it then is I've got a lot to do. I've got to let players that have obviously been waiting for quite a while now, which wasn't ideal from our point of view or theirs, but waiting about their futures, so that took priority."
He added: "Then it was just about we can move on and plan for next season and concentrate on what's ahead of us and what we need to focus on."
The club are already looking ahead to the 2020/21 season and Martin is looking forward to his first pre-season as a manager, with plenty of work and tough decisions ahead of him.
He explained: "I'm really excited about it, I think obviously we're still learning what the full impact of COVID has been on the whole business and on the football club, in terms of budget and finance, and there's no doubt it's going to affect every single football club in the country."
"So with the chairman and Andy [Cullen] we're speaking most days and working out exactly what we are going to be able to work with, what we want in terms of players and what the recruitment is going to look like."
"So yeah, I am really excited about it, there's a lot of work to do for me and the gang between now and the start but I'm really looking forward to a full pre-season with the squad because it's really difficult mid-season to pick up something and drag it to where you want to get to."
He added: "I'm hugely grateful to the players and all the staff for how they took everything on board and [I have] immense pride that we ended up staying up in the league and doing it the way we did it."
"I know obviously everyone would've preferred to finish the season, we set out what we wanted to do after a tough start and the way they've done it and bought into it I really feel like something was growing and developing, so I'm looking forward to getting back to that on the training pitch and working again."
He concluded: "Hopefully if we get a few of the right players, we can have an exciting season."