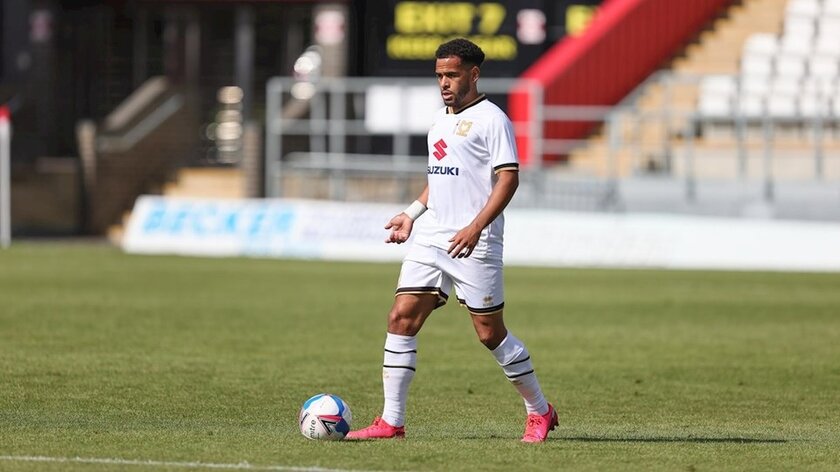 Image Credit: Milton Keynes Dons Football Club
Milton Keynes Dons manager Russell Martin expressed his hope that the club will have midfielder Louis Thompson back before the end of the season.
The 25-year-old former Wales Under-21 international, currently on loan from Championship club Norwich City, suffered the injury in last Saturday's 2-1 win over Sunderland.
The physical central midfielder was substituted by Lasse Sorensen in the 81st minute of the match and it has since been confirmed to be a serious one, expected to keep him side-lined for at least a few months.
It's a disappointing blow for Thompson, who has worked through injuries and illness already this season and had only recently returned to action last week.
His boss, however, is hopeful that the injury will not see him ruled out for the rest of the season - with the belief that he could potentially return sometime in January or February.
Speaking at this morning's press conference, Martin commented: "Louis T is what we feared really, we are going to lose him for a while. We will find out more when he sees a specialist."
He added: "We hope to have him back before the end of the season, but it won't be this side of Christmas."