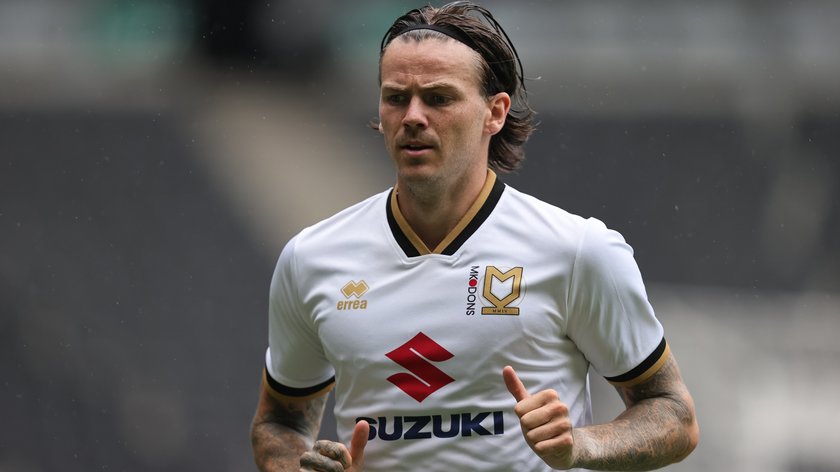 Image Credit: Milton Keynes Dons Football Club
Milton Keynes Dons midfielder Ben Gladwin has said that he and his teammates are all looking forward to getting back to playing competitive football this weekend.
The Dons play their first competitive fixture since March when Coventry City travel down to Stadium MK in the first round of the Carabao Cup and, with such a long time out, Gladwin is glad to see the back of pre-season and start playing meaningful football again.
Speaking on MKFM's Breakfast Show, Gladwin commented: "I was delighted when the deal got sorted and then I was able to spend the whole of pre-season with the lads, so it's been good."
"I'm glad pre-season's finished to be honest, it's not my favourite part of the year."
Football matches will be without fans at least until October, which is an unusual experience for professional footballers, which Gladwin acknowledged.
He explained: "It's going to be a strange feeling not having the fans there on the first game of the season, you always look forward to that one."
"But, I think everyone's looking forward to just getting back out on the pitch and playing a competitive game and getting the feeling for it again. I'm looking forward to it."
He added: "It's really strange, you're used to having the first league game of the season with a bit of sun shining so it will be a strange feeling, but it's just the way things have gone this year and we're just glad to be back really."