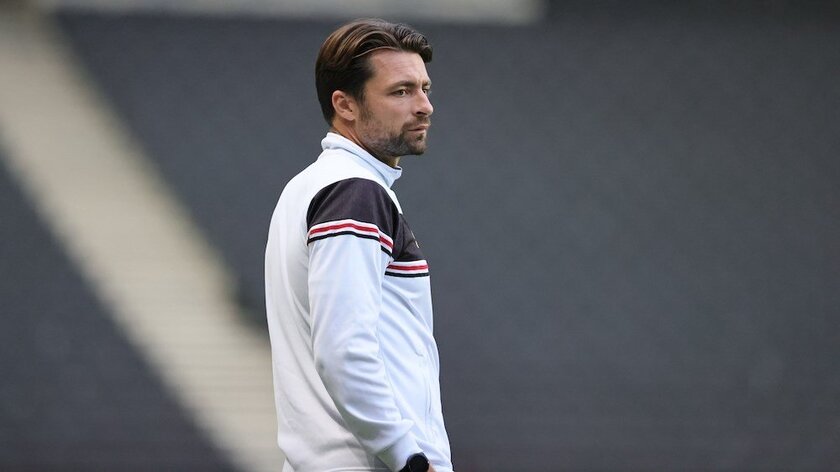 Image Credit: Milton Keynes Dons Football Club
Milton Keynes Dons still have a chance of signing striker Will Grigg after Russell Martin originally believed a deal to be dead in the water.
The Northern Ireland international had a fruitful spell with the Dons during the 2014/15 season, scoring 22 total goals and helping guide the club to automatic promotion into the Championship.
Grigg has been linked with a return to Stadium MK for some time now, but Martin last week believed nothing would happen on that front.
Now, with certain circumstances behind the scenes seemingly changing in the club's favour, there is still a chance that Grigg pulls on a Dons shirt once again.
Speaking at this morning's press conference, Martin commented: "He's a very good player at this level, he's wanted by a lot of clubs."
"When I spoke to you [after Charlton] I was honest, it was the same with the Scott Fraser scenario. I never saw Scott Fraser signing for us, and as quickly as he did, in the summer."
He continued: "He was on his way to another club and we really had a go at it, and within 48 hours he was signing here, which was testament to the backing from Andy [Cullen] and the chairman and how well the boys played in the pre-season that enticed Scott to come here."
"I was truthful last week when I said I didn't see it happening at all, this time the situation has changed a bit and he's someone that a lot of clubs at this level are interested in, including ourselves."
He concluded: "So, we'll have to wait and see."