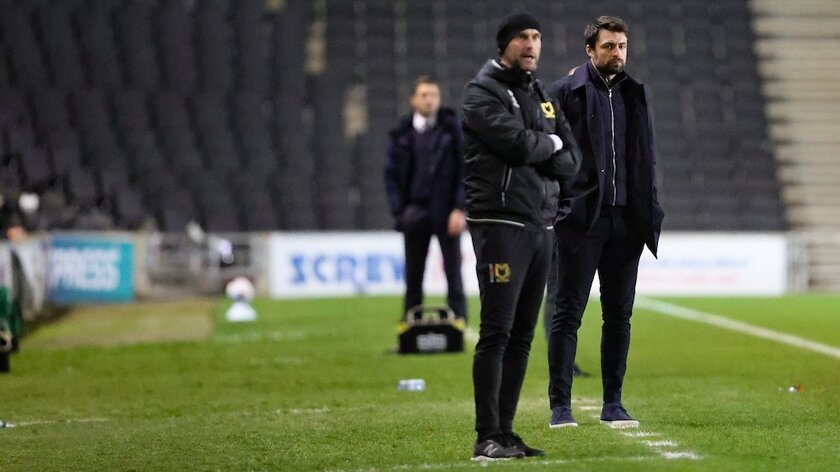 Image Credit: Milton Keynes Dons Football Club
Milton Keynes Dons manager Russell Martin has explained that he is already looking towards and preparing for the January transfer window.
It is three weeks to the day that the winter transfer window opens for English football and the Dons boss is already looking at bringing in some new faces for his team.
The window is set to open on Saturday 2nd January and will close on Saturday 1st February, giving Martin and his backroom staff an entire month to bring in players that can help push the team forward and pull them further away from the League One relegation zone.
When asked about the upcoming window, Martin commented: "We've had numerous meetings about it, trying to make sure we identify what we need and trying to get as much work done as possible."
"There's a lot of work that goes into that, we don't just get to January and cross our fingers and hope."
"We know what we want, what we need, I think two or three players could really help us."
He added: "Whether we're able to get them in in January or not, I don't know, but we've certainly identified people."
"I expect us to make some additions, I don't know how many but I know what positions that we want them in and where we need them."
"Hopefully we get it done and get it done early, but we'll have to wait and see. It's a tough window, January, especially after everything that's gone on."
He concluded: "So, we'll just keep working towards that and keep making sure we're prepared for everything."