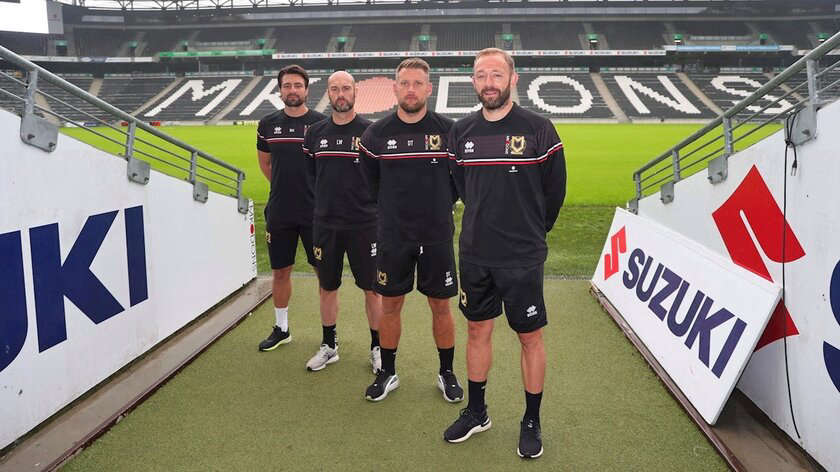 Milton Keynes Dons assistant coach Matt Gill is hoping the club's upcoming training camp at St. George's Park will give him the chance to get to know the players better.
The Dons are set to spend a week at the Football Association's national training centre in Burton upon Trent from Saturday, and the club's newest addition to the coaching staff is hoping to use the time to become more familiar with the players in the first team.
Gill, hired as the club's new Technical and Strategic Development Coach, has been in the job for just over two weeks and is eager to get to know the players he is working with on a more personal level.
Speaking of the team's upcoming trip during this morning's press conference, Gill commented: "Having the opportunity to be away for a week as a group, it helps new signings integrate, it helps new staff integrate quickly, and I think it's something everyone's looking forward to."
"I hope to get to know them [the players] a little bit better, I think a lot is spoken about on the grass but off it I think it's really important I get to know the players as people."
He continued: "I think we want to treat them as human beings and I think it's a really good opportunity for me to get to know them a little bit better."
"When we're at the stadium, or the training ground, there's lots going and I think there will be maybe a bit more down time at St. George's, opportunities to sit and chat to players and get to know them personally."
He concluded: "I think that can be really beneficial for me, moving forward."