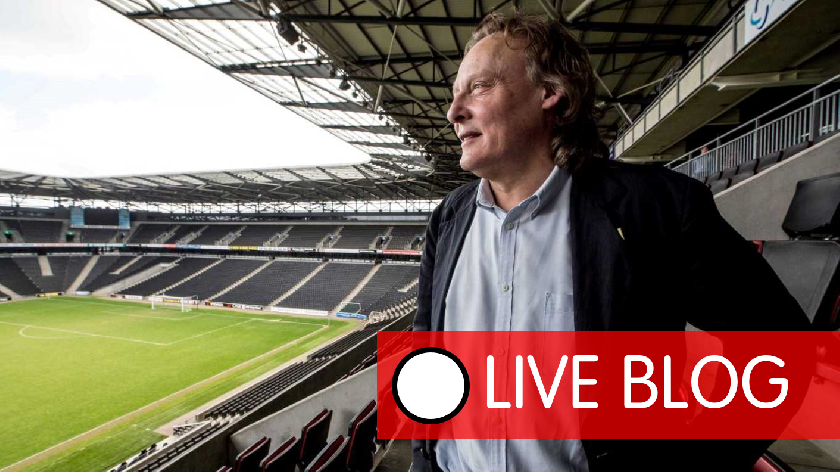 The MK Dons Fans Forum with Pete Winkelman gets underway from 2pm this afternoon on MKFM, and we have live coverage on our blog here.
We'll be bringing you the big stories as they come in on our live blog this afternoon - and you can tweet us @mkfm with your thoughts and comments!
Listen on 106.3FM, DAB Digital Radio, on your smart speaker, mobile or online by clicking 'Listen Live' at the top of this page.
You can listen again to the interview in full on our Facebook page here.
Check out all the big stories, your thoughts and comments plus highlights from the interview in our blog below - and remember to refresh the page to see the latest updates: