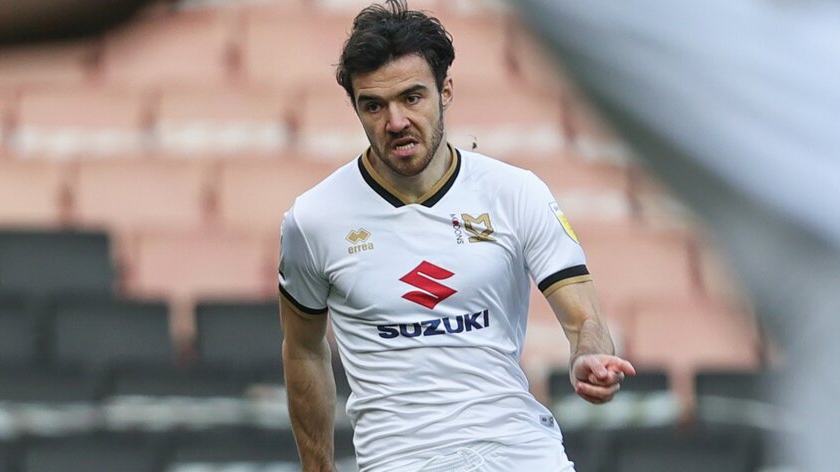 Image Credit: Milton Keynes Dons Football Club
After a phenomenal first season at Milton Keynes Dons, Scott Fraser will undoubtedly attract a number of clubs in the summer, and new sporting director Liam Sweeting has spoken on that situation.
The Scottish midfielder joined the Dons as a free agent after leaving Burton Albion last summer, going on to have arguably the best individual season of his professional career at Stadium MK.
In 44 League One matches, Fraser scored a career-high 14 goals and contributed a further six assists on route to being named the club's Players' Player of the Year.
With the Dons' style of play, the 26-year-old has been a crucial part of the team and Sweeting, speaking exclusively to MKFM, would not be surprised if clubs took an interest in his services.
When asked if Fraser could remain with the Dons next season, Sweeting explained: "We hope so, Scott's a massive part of what we do. He came in as a new signing this year and he's been fantastic."
"His performances and his data speak for themselves, so absolutely we want to keep Scott, but it would not surprise me at all if he's on the list of some Championship and League One clubs."
"Our position is we want to keep him, but alongside that is a process that takes place that if he goes, we are prepared for that and we'll be rewarded for it."
He concluded: "This is a positive thing to be talking about, it means somebody's performed exceptionally for us and hopefully we'll continue to see Scott here."