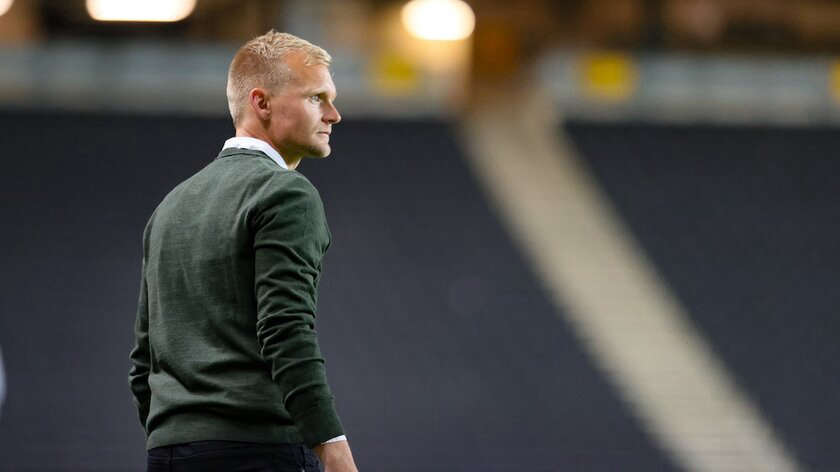 Image Credit: Milton Keynes Dons Football Club
Milton Keynes Dons head coach Liam Manning has provided his thoughts on his team's 1-0 victory over Portsmouth.
The Dons battled hard to earn the win in front of a vibrant home crowd, seeing the team climb to fifth in the League One standings on the back of five consecutive matches unbeaten.
After the final whistle, Manning spoke to the media about the result and his thoughts on both the positives and improvements he saw throughout an entertaining 90 minutes.
He commented: "It's obviously nice to be on the end of a positive result. It's a really tough game against really tough opposition."
"I have to say, first half especially I thought we were terrific. I thought we created some really good chances, we looked really dangerous throughout the game."
He continued: "I thought we could've controlled possession a little bit more to conserve energy at times, and just manage that aspect of the game a little bit better."
"Disappointing not to come in ahead at half time, then it flipped a little bit second half. They get on top, we didn't get the press quite right but what it shows is even when we're in block and we're up against it, the quality we have throughout the team, we can go and hurt teams."
He concluded: "The goal was a terrific moment, it was an outstanding piece of quality."