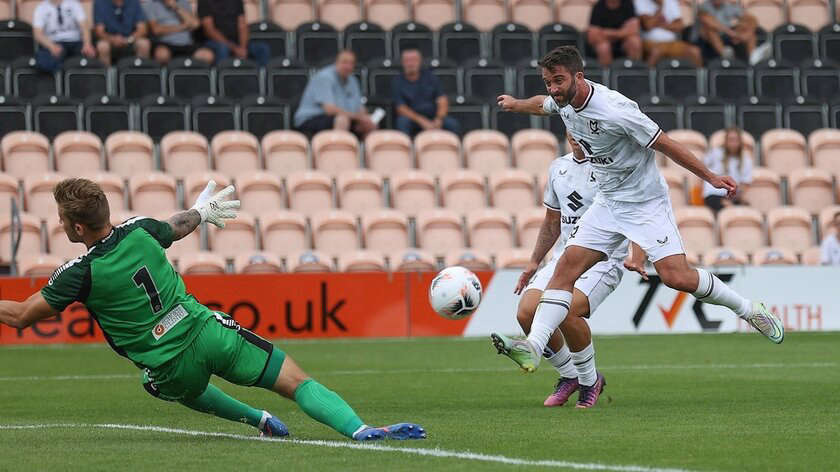 Image Credit: Milton Keynes Dons Football Club
This summer has seen a plethora of new faces sign for Milton Keynes Dons, but there have been a few familiar faces making a return.
This off-season has seen the return of Ethan Robson, Will Grigg and Jamie Cumming (loan) to Stadium MK, giving the club a few players who already know what is expected of them.
Robson was a standout performer in the first half of last season, while Cumming cemented his place as a top League One goalkeeper during the second half of the campaign after Andrew Fisher's departure.
Grigg has had two positive spells at Stadium MK, with his last coming in the second half of the 2020/21 campaign, where he netted eight goals and provided three assists in 20 games.
With so many new faces brought in, club captain Dean Lewington has spoken of how good it is to have the three familiars back at the club and how they can help continuity after all having played for the Dons so recently.
Speaking of the three returnees, Lewington commented: "It's been good. It's been nice having Griggy back, he can't stay away, he loves it here, so it's nice to see him come back."
"Most importantly, they're very talented boys and good lads behind closed doors. They are three very influential figures, so it's nice to get them back in the building."
"It sort of helps the continuity of the team and the club to have a few faces around that were there last year and can help with their experience of how we do it and how we play."
He concluded simply: "It's good to have them back."