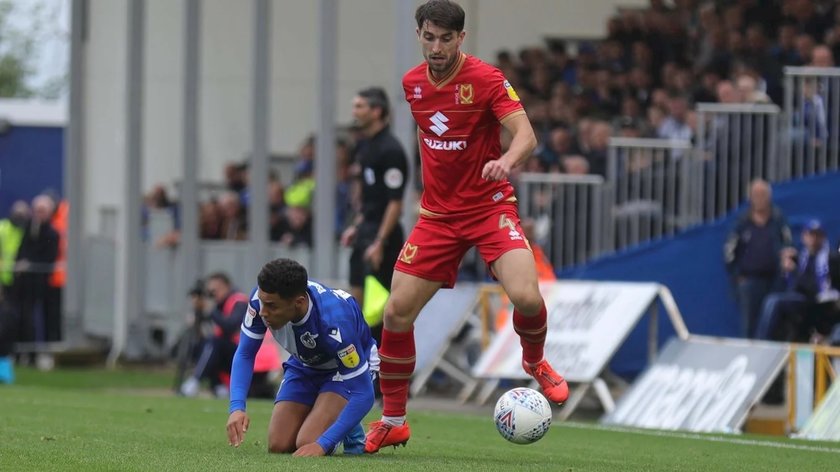 Image Credit: Milton Keynes Dons Football Club
Milton Keynes Dons boss Russell Martin confirmed today that defender Joe Walsh has left the club, but other contract talks remain open and ongoing.
The 28-year-old Welsh Under-21 international has been a key player for the Dons since arriving from Crawley Town mid-way through the 2014/15 season, where he went on to make 145 total appearances for the club.
He featured in games in the Championship, League One and League Two for the Dons and was a popular figure among the fans.
Now, however, it has been confirmed by Martin that the centre-back will seek opportunities elsewhere and wished him all the best.
During Monday's press conference, Martin commented: "Joe Walsh will move on, I had a chat with him and his agent and they are exploring other options still so the timeline has gone on that one."
"I wish Joe all the very best, he's been a top servant for the football club, I love him as a lad but he's decided to move on, which is completely fine, I have to respect that."
He concluded: "With Walshy I wish him all the best, he's a great lad, a great guy."
Martin did, however, explain that talks are still taking place with other free agents Joe Mason and Callum Brittain, with some hopes that, if not both, then at least one of them will be back at the club next season.
He explained: "With Joe [Mason] especially, talks are still ongoing. With Callum, he came in and we had a really good chat on Friday and so we'll have to wait and see what happens with him."
"He's a very good player, we expected there to be interest and there is but we'll have to wait and see."
"As I said, we don't need to sell anyone, I'm still hopeful he'll be back with us. We're prepared if he doesn't come back and the same with Joe."
He added: "Hopefully, especially with Joe, that will be resolved in the next week because we want the players back, we want them doing our work and getting going and we don't want them to miss too much of pre-season."