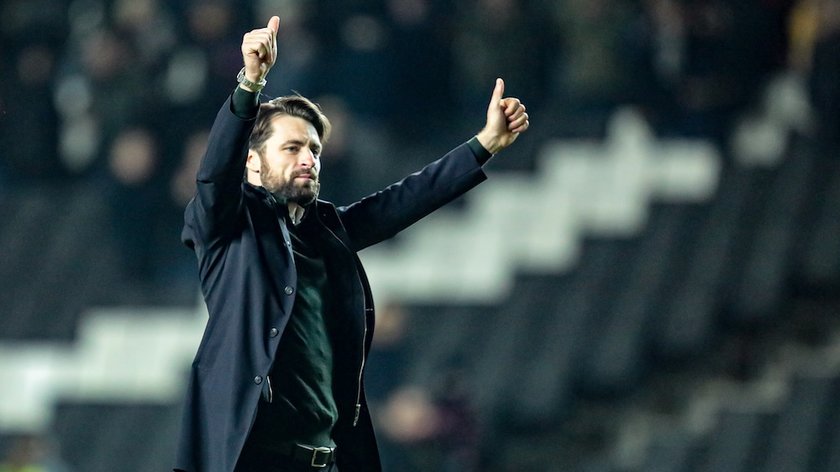 Image Credit: Milton Keynes Dons Football Club
Russell Martin spoke on MKFM's Fans Forum this past weekend and discussed his hopes and ambitions for the club in the 2020/21 League One campaign.
With the League One season being curtailed, the Dons finished the campaign in 19th place thanks to their points-per-game record, dropping down from the 18th spot where they were at the time the season was paused.
With the club now firmly looking ahead to the 2020/21 season, Dons boss Martin talked about his hopes for the season ahead.
He commented: "A lot of it will depend on the financial capability that we have and once everything's dusted down and we know how the season's going to start."
"I just want to improve on last season if I'm honest. I'm not going to make any bold statements and claims because I don't know what squad we're going to have in place at the start of the season."
He added: "If we get the targets that we've identified, which obviously we're not going to get every single one but if we did, then I'd be really confident of saying we'd have a right go next year in League One."
Martin has a simple goal for his team, hoping to see results on the pitch improve and have the club placed in a better position than they were for the majority of this recent campaign.
He explained: "I think for me and for everyone else, I think it just has to be improvement; improving everything on last season, improving performances, improving results, improving the points tally and seeing where we are mid-way through the season and seeing a good indication of where we're at and where we can go from there."
"Whether it's looking upwards or maintaining what we've got, I just want to improve and I think that has to be the aim and building on what we've done and building on the identity of the team, of the club and building the connection with the supporters, improving the amount of people who come through the gate on a Saturday and enjoy watching their team."
He concluded: "So, it has to be about that for me and then, if we do that, hopefully, success will come off the back of it."