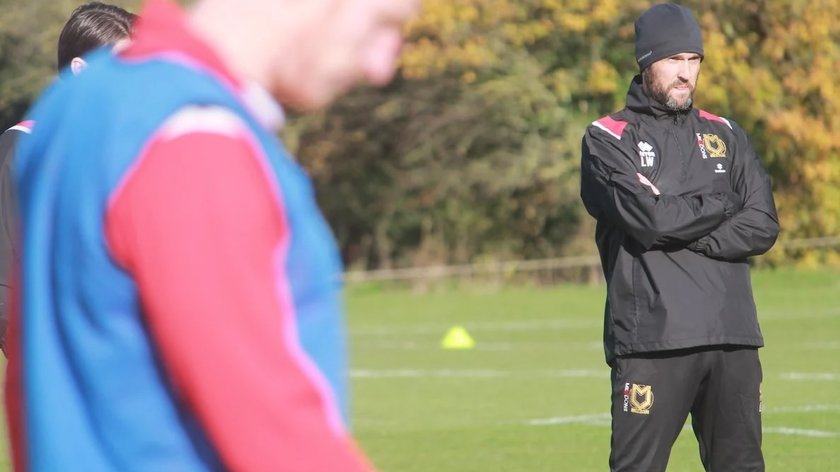 Image Credit: Milton Keynes Dons Football Club
Milton Keynes Dons assistant manager Luke Williams has spoken of the 'far superior' pre-season training currently taking place compared to last year's COVID-restricted sessions.
Last year, clubs were heavily restricted in how they were able to conduct training sessions to maintain a COVID-secure environment, whereas restrictions are easing up significantly this time around.
Speaking at this morning's press conference, MK Dons assistant manager Luke Williams spoke on how much better things have been so far this pre-season compared to the unusual circumstances worked under last time out.
Williams explained: "It's hard to compare, it was so different. We were working in groups of four or five, and we were having to do the same session three times a day."
"With the best will in the world, it becomes very tough when you've been out all day, there wasn't even an area for us to go inside, so the coaching staff were pitch-side all day."
He continued: "It was exhausting, we didn't get the quality of work in that we wanted, but it was the situation we were in. The sports science team helped us to get through that period brilliantly."
"But, this is far superior in terms of the fact that we can really get the work done with energy, enthusiasm, with intensity all together."
"Also, the morale that takes place this time of year. The guys are working really hard and they're recognising each other and respecting each other's work."
"All these types of things that you need as a team, they're present, whereas last year we felt like strangers and it was very odd and difficult."
He concluded: "It's far better this year, far better."