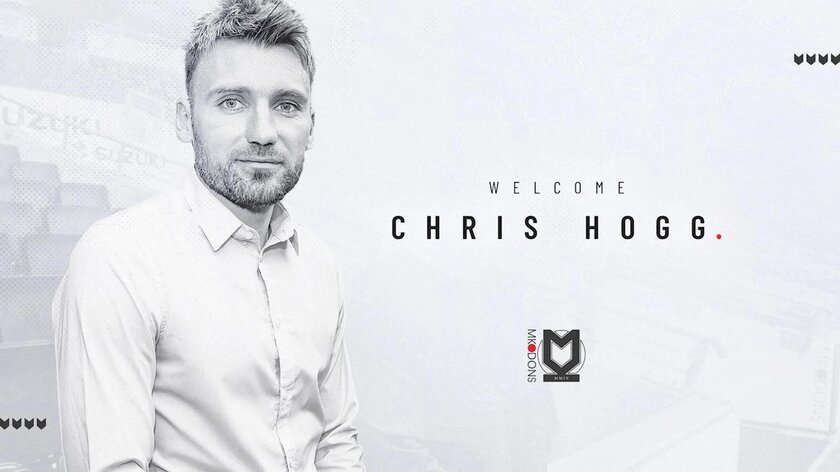 Image Credit: Milton Keynes Dons Football Club
Milton Keynes Dons have announced Chris Hogg will join new head coach Liam Manning as the club looks to rebuild its backroom staff.
After Russell Martin's departure, a large portion of the club's coaching and medical staff opted to join him in South Wales, leaving interim coach Dean Lewington with little help around him.
With Liam Manning named the club's new head coach, he has begun the task of filling out other vacant roles at the club with the appointment of former player Chris Hogg as assistant head coach.
Born in Middlesbrough, the 36-year-old Hogg primarily played his football north of the border in Scotland, most notably with Hibernian from 2005 to 2011 before a move to Inverness Caledonian Thistle that last until 2013.
He has worked with Ipswich Town's academy teams as a coach, before a stint with the first-team in 2018/19 before a move to Newcastle United last year - where he held the role of Lead Player Development Coach with the club's Under-23s prior to moving to Stadium MK.
With a young squad, Hogg should be the perfect addition to Manning's coaching staff - able to work on developing the top young talent already available to the pair.
Speaking of joining the club, Hogg said: "I am delighted to join such a fantastic football club and to work with Liam as well."
"Me and Liam were in the same youth team at Ipswich – although that was some time ago now! We share the same vision and belief in how we want to do things, on and off the pitch, and he is somebody I am excited to work with"
"We're looking forward to the challenge here. I spent a lot of time watching MK Dons last season as an outsider – this is a young and exciting squad, full of players with real potential."
He added: "The togetherness and spirit within the group is clear already and that is something me and Liam will look to continue developing."
Manning himself commented: "I am very excited and pleased that Chris has accepted the opportunity to join me at MK Dons."
"Me and Chris go back a long way and we sat down and spoke about our coaching journeys when he finished his playing career and our values aligned perfectly, both in terms of football and on a human level."
He concluded: "I am confident we build a strong team that can help to take MK Dons forwards."
Sporting Director Liam Sweeting added: "I am really pleased that we're able to announce Chris Hogg as part of Liam's team."
"Chris has a brilliant reputation within the Under-23s sector and, again, we thank Newcastle United for allowing Chris to join us at this exciting time for the Football Club."