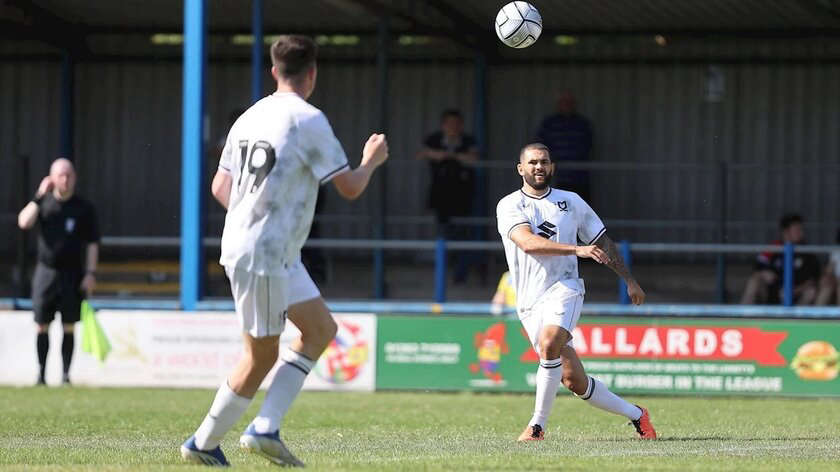 Image Credit: Milton Keynes Dons Football Club
Milton Keynes Dons midfielder Bradley Johnson has been touted as someone who can help the team's plethora of young players develop at this level.
The 35-year-old arrived at Stadium MK this summer after a long career playing for teams such as Leeds United, Derby County and Blackburn Rovers, racking up almost 600 professional appearances while predominantly playing between the Premier League and Championship.
Now in the latter stage of his career, Johnson has joined a Dons squad with an average age of around 23, with plenty of recent signings sitting in the 19-to-21 age bracket with plenty of potential to grow and be successful in the Football League.
Given his impressive resume and years of experience at a very high level, Dons head coach Liam Manning has spoken of how Johnson can have a positive impact on the young players at the club and how he could help their development trajectory.
Speaking at his pre-Cambridge United press conference, Manning commented: "He's been a really good addition in terms of what he brings with his experience, his game knowledge and the little bits in terms of game management and what it takes to be successful."
"I think, given the career he's had, he's able to pass on some really key bits of information and our job now as a group of staff is to challenge him to give more from that perspective, because sometimes it's how do you get that across to young players."
He continued: "We're pushing him on that and he's really buying in, which is terrific. After that, you have to look at what he brings as an individual player-wise."
"The pre-season games, when he's come on, you can see his quality. His level as a player individually has been really high, so I think that's what we like about what he brings."
He concluded: "He can accelerate the development in some of the younger players, but he still has a huge amount to contribute to the games as well."