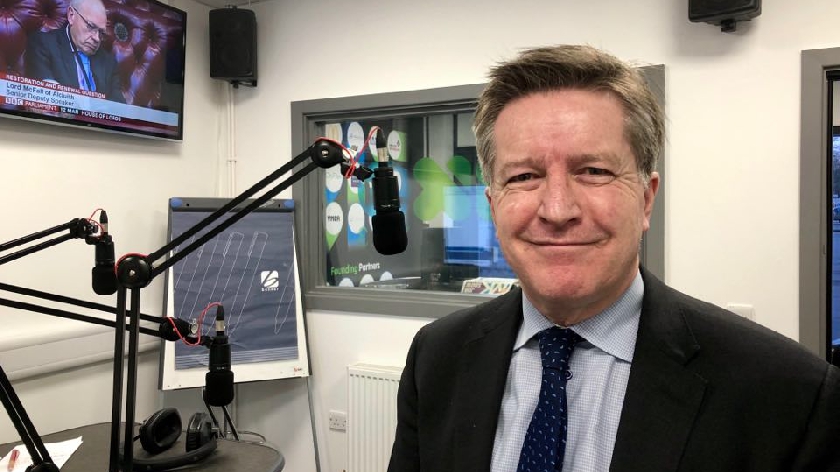 Milton Keynes Dons executive director Andy Cullen spoke to MKFM this morning to provide an update on team transfers and the restrictions they have to work within.
Dons fans have been calling out for new faces in the wake of departures of key players Alex Gilbey and Rhys Healey over the past few weeks and Mr Cullen spoke during MKFM's Breakfast Show to provide some clarity on what the club is doing and why things might be taking a bit longer than hoped.
He explained: "We've identified a number of different targets, which for some of them we've been working on over the course of the summer."
"We've picked a number of players up already but there are a number of other targets that Russ has identified that we're working extremely hard on."
"Obviously, we've put bids in the last few weeks for some of those players, and we've made some bids over the last few days."
He added: "Where we are at the moment is those bids still haven't been accepted and we will continue to see what we can do."
"We won't put the club at risk, we won't buy players for the sake of buying them and we've got a long list there of people that we want to bring in."
"There will be some activity coming in that's for certain."
Despite competitive games starting this Saturday with Coventry City travelling down to Stadium MK to contest the first round of the Carabao Cup, the transfer window for EFL clubs remains open until 16th October.
For that reason, Mr Cullen feels optimistic as that still gives the Dons plenty of time to find the replacements that manager Russell Martin deems appropriate for what he is trying to achieve with the team.
Mr Cullen explained: "We have a very long transfer window still to run, until the middle of October, so if you put that into context normally a transfer window would finish on the 31st August, so in that respect we're probably around the 15th July with six weeks still to go."
"So a long time still to go, I think there will be things that will happen, the market will shift and change every day and we'll be looking to bring those additions in to help Russ and bring the right type of players in to fit his style and his philosophy and what he wants to achieve for MK Dons."
"We do need to, we're still a bit light on numbers to where we want to be."
He added: "We're working under a salary cap and can only spend £2.5 million on players this season, which is a reduction on what we would normally spend and add to that we now have a cap where we can only have 22 players over the age of 21 in the squad, which will reduce to 20 next year."
"So not only have we got to be careful about this season, when we're handing out contracts of over a year we have to bear that in mind for next season."
He concluded: "If you consider last year, we had about 32 players with 26 over the age of 21 I think that puts things into context how much juggling we're having to do and indeed a number of our competitors as well."