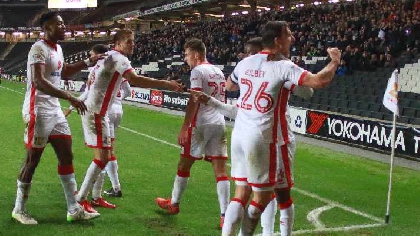 Gilbey missed the latter half of the season due to a knee injury and has offered MKFM an injury update.
The central midfielder has been out of action for 11 weeks now and has had to agonisingly watch his team get relegated from the sidelines, "It's been really tough, mentally at first I was all over the place just coming to grips with injury and then where we were in the league."
The Dons' relegation was confirmed last week. With one game left to go, Gilbey is looking for the side to get over it as quickly as possible and regroup in the summer, "It's been hard but it's over now so everyone can draw a line in the sand and then we've got a 6 week period where we can go away and refresh ourselves and come back and kick on and our main achievement is to win the league."
Hear Gilbey give an update on his injury here: