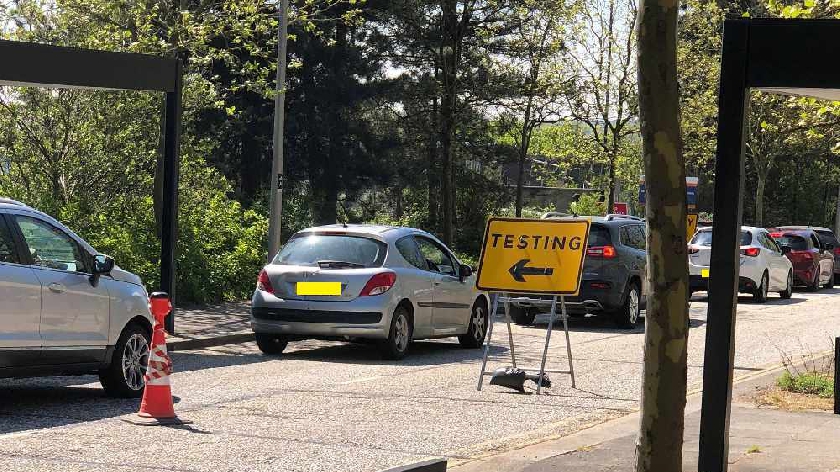 The Leader of Milton Keynes Council says that the council have not had any contact from the Department for Health in relation to proposals for three new testing sites locally.
Plans were drawn up for three new testing sites in Milton Keynes, as exclusively revealed by MKFM, and submitted to the Department of Health on August 27th.
But the Council Leader Peter Marland has today written to the Secretary of State Matt Hancock saying they have had 'no contact since'.
In the letter, Cllr Marland said: "In that time access to the regional testing facility located within the borough has become patchy and local people are being denied testing, or being asked to journey long distances, some with children."
"The local centres would improve our local response and reduce local demand on the regional testing centre."
"In order to combat a rise in cases we must be able to offer quick and effective local testing, and our Milton Keynes Covid-19 Action Plan, which is agreed across all local partners, seeks to act before significant local issues arise."
"A delay in these centres and a total lack of communication despite our efforts is deeply unhelpful."
He has asked the Secretary of State to 'expedite' the new local testing centre's for approval.
It comes as a resident contacted MKFM this week to say that the nearest test they had been offered was at a site in Telford, which is almost 100 miles away from Milton Keynes.
A Department of Health and Social Care spokesperson said: "NHS Test and Trace is working and our capacity is the highest it has ever been. Our laboratories are processing more than a million tests a week and we recently announced new facilities and technology to process results even faster."
"New booking slots and home testing kits are made available daily for those who need them and we are targeting testing capacity at the areas that need it most, including those where there is an outbreak, and prioritising at-risk groups."
"We are working closely with councils and local Directors of Public Health, sharing highly localised case data on a daily basis to understand and tackle local outbreaks."
An update on the coronavirus situation in Milton Keynes will be provided in the Council Leader's weekly video update which is due for release tomorrow.