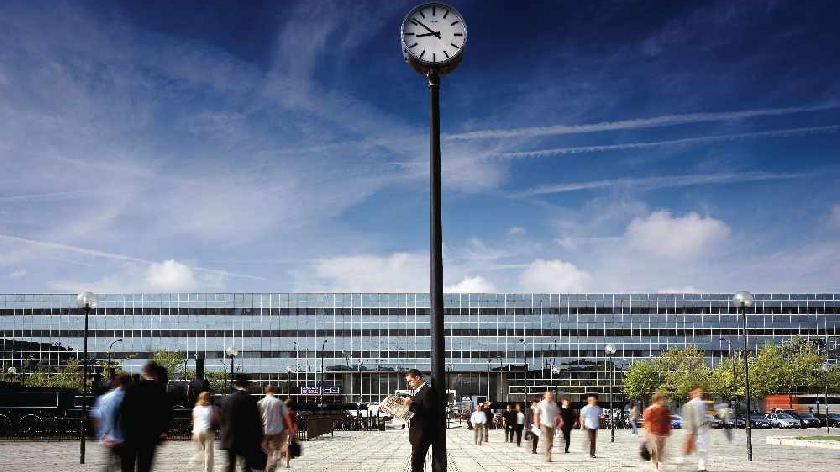 Milton Keynes is at the heart of the Oxford-Cambridge Arc meaning it will soon be part of the country's "fastest-growing economic region".
This comes as the Government has today (18/2) announced its plans to transform the arc into one of the world's premier growth corridors and a world-leader in sustainability.
The Spatial Framework plan will help to create thousands of jobs, drive investment, protect and enhance the environment, and provide the infrastructure and new places needed to make the area – which spans the five counties of Oxfordshire, Buckinghamshire, Northamptonshire, Bedfordshire and Cambridgeshire – an even greater place to live and work.
The results, due to be published in 2022, will give communities a chance to shape the long-term future of their area and will help to ensure the benefits of growth are felt across the region.
Milton Keynes Council has welcomed this announcement, with the Council's Leader, Cllr Pete Marland, saying it supports the city's future growth plans.
Cllr Marland commented: "We welcome this announcement which supports MK's future growth plans and puts us at the heart of the country's fastest growing region.
"MK is already leading the way on innovation and green infrastructure with plans for a new university and major international headquarters choosing to move here. We will continue to be a strong voice and work with partners to deliver a brighter future for local people."
The intention to establish an Arc Growth Body will also help unleash the area's potential as a global innovation powerhouse by promoting the Arc internationally.
With the right interventions and investment, local analysis suggests that by 2050 economic output could double to over £200bn.
To realise the full potential of local economies and the Arc as a whole, the Government is also considering how further investment could create jobs, support the delivery of more homes, and support local economic growth.
Housing Minister Rt Hon Christopher Pincher MP said: "The Oxford-Cambridge Arc is already home to world-leading economic, cultural and scientific assets."
"We know for instance Cambridge's rate of patent applications – a key indicator of innovation – is the highest in the United Kingdom, while nearby Milton Keynes is the fastest growing city in the country. "
"We want to take this region to the next phase of its renaissance by unlocking its full potential and our plans will drive investment where it is needed and ensure, as growth happens, we create well-designed, inclusive and vibrant places and communities."
"The OxCam Spatial Framework will allow us to plan positively for growth and we look forward to working with our local partners over the coming months to strengthen our vision and approach to the Arc."
The Arc already is home to over 2 million jobs and provides a place to live for over 3.7 million residents.