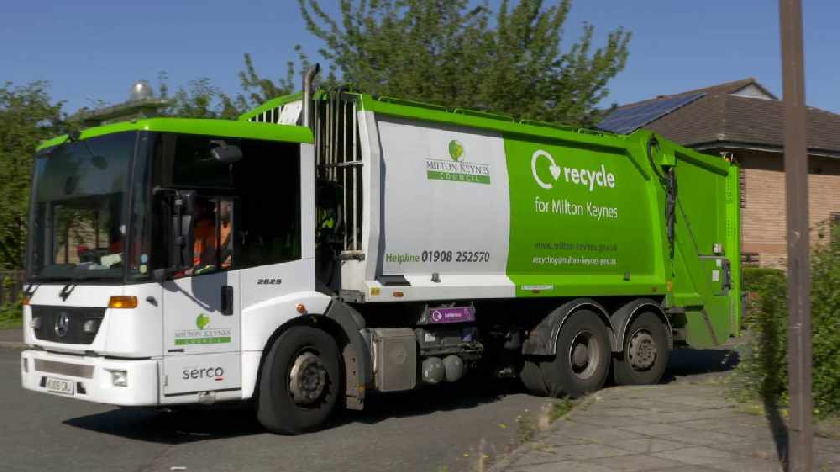 The Government's regulator for health and safety has suggested there is no 'connection' between Serco's work conditions and the recent COVID-linked deaths of two workers.
Earlier this month, MKFM exclusively revealed that two of Serco's drivers had died after testing positive for the virus. This sparked health and safety concerns from the public, and workers made serious allegations regarding the allegedly "unsafe" work conditions.
Serco's refuse staff shared their worries about the lack of social distancing within refuse teams, which usually consists of around four people. They also reported that teams can allegedly change daily, with one former worker telling MKFM "there are no group bubbles".
Milton Keynes Council, which has contracted Serco since 2009, said last week that the local authority was working alongside Serco and trade unions to establish the facts.
And now, the Britain's national regulator for workplace health and safety, The Health and Safety Executive, has indicated that there is no strong "connection" linking Serco's work conditions to the recent employee deaths.
A spokesperson for the Government agency told letsrecycle.com: "Whilst the HSE is aware from media reports about the sad deaths of two refuse workers in Milton Keynes, we have not received any reports that there is a work connection nor have any concerns been raised with us about working conditions at this site.
"HSE works closely with the waste industry and detailed guidance has been produced setting out the steps organisations should take to manage the risks from Covid-19 in the workplace."
Serco has stated, just like Milton Keynes Council, that safety is the company's priority.
Mark Sturgeon, Senior Contract Manager, issued a statement on 12th January and said: "I would like to reassure the local community that our first priority is the safety of all our employees. We are taking all appropriate measures in line with Government guidelines. In addition, our workplaces and activities are risk assessed and we carry out regular reviews to ensure the highest standards are maintained."