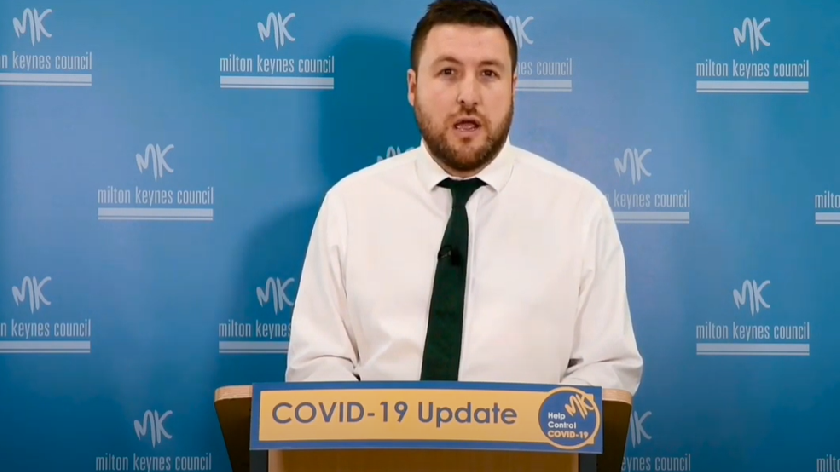 Milton Keynes Council Leader Pete Marland has urged extra vigilance as a rise in local COVID-19 positive cases has raised concerns.
Although still relatively low, the numbers of people testing positive in Milton Keynes has increased to 24 in the last two weeks (25 July-7 August) compared to the preceding fortnight where there were 11.
Throughout the crisis MK Council has urged people not to be complacent – and keep adhering to social distancing and maintaining good hygiene – including thorough and regular hand washing.
The council's Help MK Control COVID-19 campaign has rolled out in parks and green spaces, on high streets, at schools, bus shelters and council vehicles to highlight the precautions everyone should take. Last week, Milton Keynes Director of Public Health Muriel Scott wrote to more than 7,000 local businesses to remind them of their obligations.
Council Leader Cllr Pete Marland said: "Everyone has a part to play to help MK control COVID-19. It is essential that to avoid further increases in cases and reduce the risk of any further local restrictions that we all follow control measures and social distancing, stay 2m apart from others, wash hands regularly and wear a face covering indoors in public places.
"It is also vital that you stay home and get tested if you have symptoms. If you are contacted by NHS Test and Trace and advised to stay at home, you must follow this instruction. We will deal with any outbreak and have the resources in place to do so."