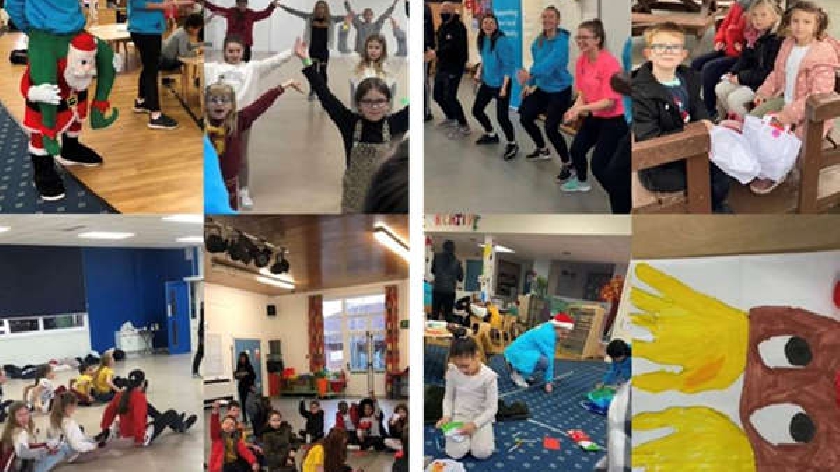 There was a huge respond to nearly 4,000 free activity and lunch sessions MK Council arranged for young people over the Christmas holidays.
Families across Milton Keynes got a great additional gift from MK Council over Christmas in the shape of thousands of free activity and lunch sessions set up over the school holiday break.
The Council arranged and funded a winter activities and food programmes with the help of 26 local clubs, schools, charities and organisations to provide the sessions alongside its own Children and Family Centres and Music Hub.
Families took up 3,853 sessions in total.
The wide range of activities included cookery, climbing, football, film making and 'ninja clubs'.
Surplus food from the week was supplied to local organisations like the YMCA or sent home with families.
Cllr Zoe Nolan, Cabinet Member for Children and Families, said: "We're really pleased that so many children and young people were able to benefit from our winter activity week.
"It came at the end of another tough year for families and is just one of the ways we are trying to increase the opportunities available for young people.
"We've had great feedback from this and our popular Summer of Play and are already looking towards what we can provide in the year ahead. Thank you to all the colleagues and local organisations who ran these fantastic events."
The programme builds on the Council's hugely successful Summer of Play that delivered more than 30,000 fully funded activity sessions and 28,000 free meals to local families over the summer school holidays last year.