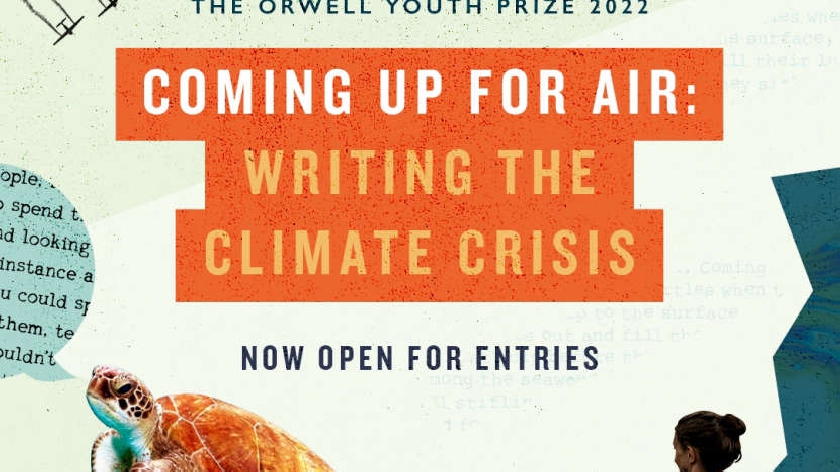 Two Milton Keynes students were awarded with Orwell Youth Prizes this year for their writing and now students are being encouraged to enter for 2022.
This year's theme is Coming Up For Air: Writing the Climate Crisis.
The Orwell Youth Prize is a writing prize for young people aged 12-18, using the writing of George Orwell, his values of fairness and integrity, and his commitment to social justice, as a starting point to inspire young people to think and write about the world they live in. The theme for the 2021 prize was 'A New Direction: Starting Small.'
18-year-old Jude Leese, from Milton Keynes North, won one of the awards for his poem, 'Work Experience as a Young Campaigner', which explored the work that goes into grassroots politics.
Varscha Arul, also from MK North, was another award recipient for her piece 'Why?' which sheds light on the horrifying impact of the civil war in Sri Lanka, and the resulting social injustices and generational trauma experienced both by her own family and Sri Lankan people more widely.
Ben Everitt MP said: "The fact two Milton Keynes North constituents won in this year's Orwell Youth Prize just shows the incredible talent we have here in Milton Keynes and the wonderful way they have both been able to articulate their different experiences so firstly I want to offer a huge congratulations to Varscha and Jude.
"Secondly I hope this inspires other young people across Milton Keynes to get involved with the Orwell Youth Prize and submit their own entry in 2022, especially with the theme being the climate crisis which as we all know is an extremely pressing topic and I know MK is right at the heart of our ambitions to go green."