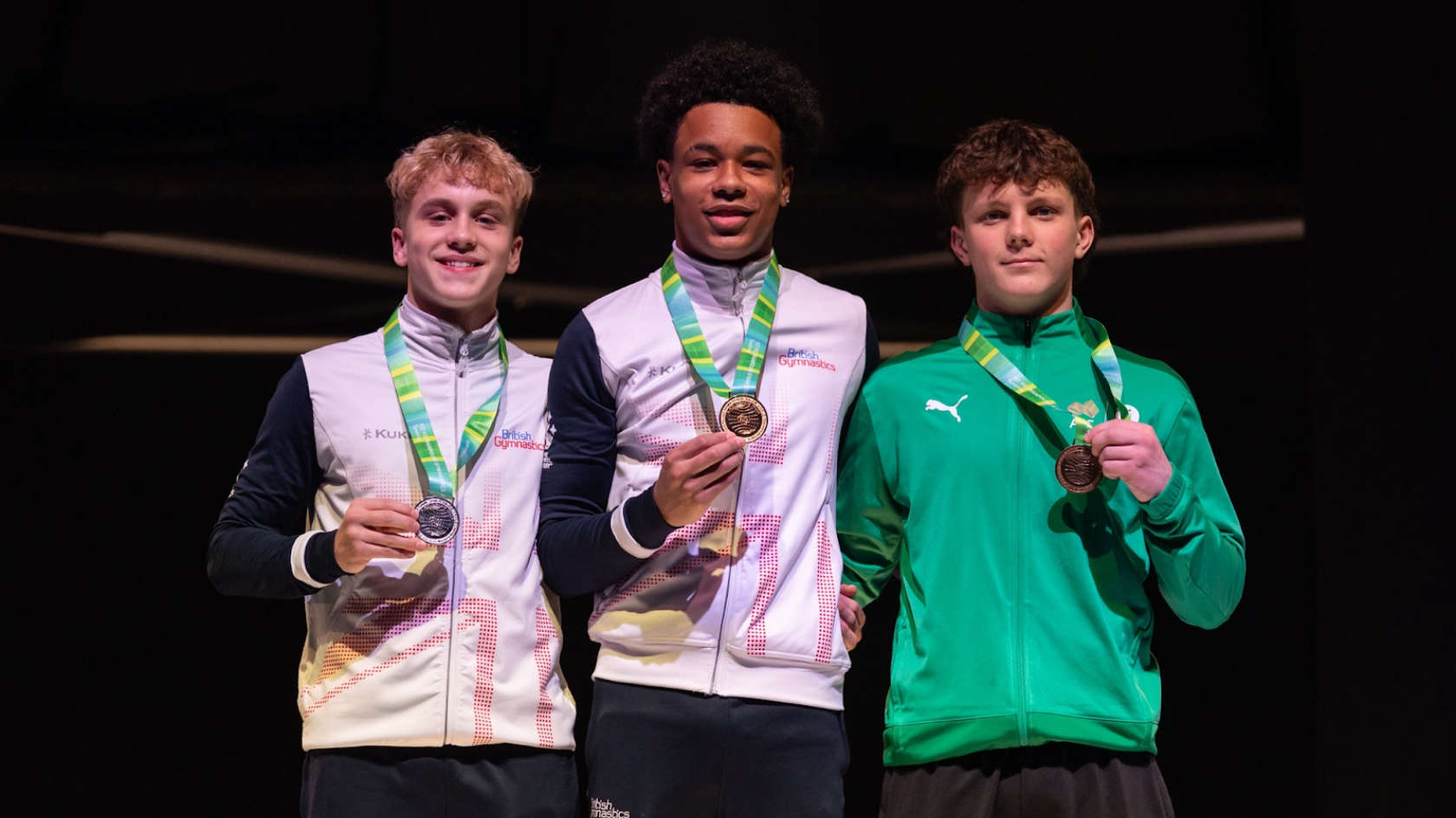 Freddy Liggins from Milton Keynes claimed silver in the Men's competition.

British gymnasts made history this weekend at the first-ever Trampoline Junior World Championships. Gymnasts from around the globe came to Birmingham to compete in the competition, with athletes from Great Britain excelling on the junior world stage.

In tumbling, Birmingham's Bailey Forbes and Milton Keynes' Freddy Liggins wowed the crowd and the judges with their talent on the tumble track. Bailey's jam-packed routine saw him clinch the Junior World Tumbling Champion title, and Freddy's valiant pass placed him in silver.

Freddy said: "I'm really proud of myself and my coach, we've worked so hard to come back from my injury last year so to be back to my best and to take the silver alongside Bailey in first is really special. It's fantastic to be here on home soil, having support from the crowd really helped too." Bailey, who also won his World Age group's gold earlier in the week said: "This has been an amazing competition for me, it feels great to have both the World Age title and the Junior title. I knew I could do it and I was able to put all my training into action today. It all paid off and I'm just so happy to be representing Great Britain on the podium."

Commenting on the Championships, Sarah Powell, CEO of British Gymnastics, said: "I would like to say a huge congratulations to all of the gymnasts who took part in the Junior World Championships. It's an incredible achievement to represent your country at such a young age, and we hope you are all proud of your performances but above all, we hope you have made memories to last a lifetime and enjoyed every moment of this special experience. Thank you to the families, coaches and support staff who have made it possible for these gymnasts to be here today, it is your unwavering dedication that has got them to where they are."

This weekend marks the last event in the international gymnastics competition calendar for 2023. With an Olympics on the horizon, 2024 is set to be even more exciting.

For more information on how to get involved with trampolining, and to keep up to date with British Gymnastics, visit the website.