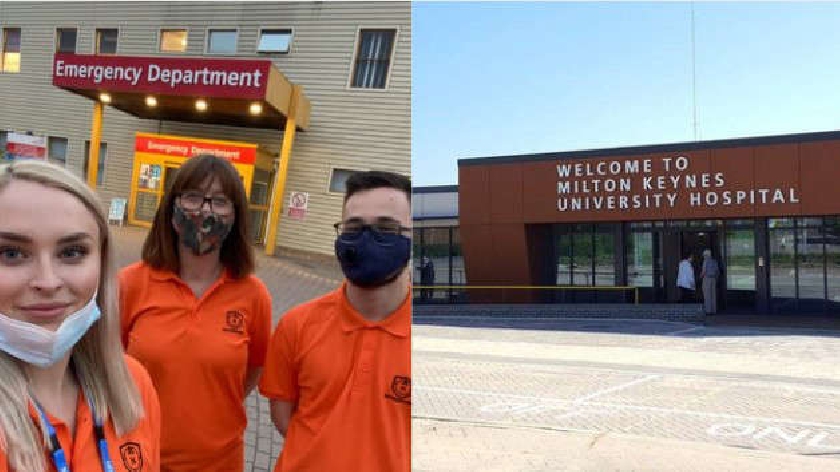 YMCA residents have begun volunteering as 'hospital navigators' to support people attending A&E due to assault, serious violence and substance abuse.
The aim of the new scheme is for the young volunteers to strike up a relationship with those who have been admitted and discuss ways that the individual can be supported once they leave the hospital.
The "Hospital Navigators Scheme" has been funded by Thames Valley Police, and Milton Keynes Hospital is among one of the five hospitals in the region that currently has it in place.
A spokesperson for the police force explains how it works: "The Hospital Navigators will build trust with patients who present at the hospital because of existing issues including substance abuse, mental health issues, poor diet or personal care and violence itself.
They continued: "When in hospital, there is a reachable moment when the patient can be reflective and open to intervention. A volunteer in a dedicated Navigator role would ask for consent to refer the patient onto a third sector organisation who can provide the specialist support."
The aim is that this could help divert the patient into the community and onto a different path, say police. The volunteers will put patients in contact with local agencies and charities to offer them support and "prevent further incidents which could lead them back into hospital".
YMCA residents started volunteering as Hosptial Navigators at Milton Keynes Hospital last weekend.
This weekend we launched our Hospital Navigator Scheme at @MKHospital! Our Navigator Volunteers provide support and signposting to young people who present in A&E due to assault or serious violence. @TV_VRU #HospitalNavigator #YMCAMK #MiltonKeynes pic.twitter.com/01Zrj7pgv9

— YMCA Milton Keynes (@MKYMCA) August 16, 2021
The volunteers have since been praised by dozens of local people who supported the initiative. One person said: "This is incredible. Well done to everyone involved."