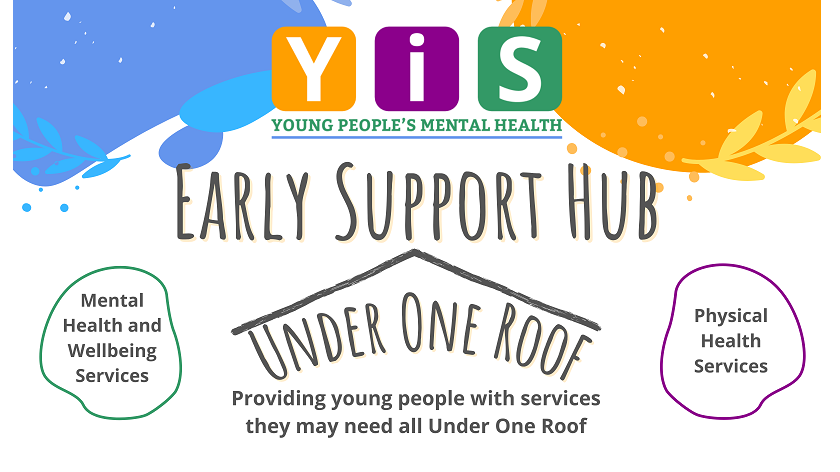 YiS Young People's Mental Health are hosting a unique event to support young people in Milton Keynes on Tuesday 9th August, 3:30 - 5pm at Walnut Tree Pavilion.
As part of the newly developed Early Support Hubs project, YiS are inviting essential services to attend the Walnut Tree Pavilion on Tuesday 9th August between 3:30-5pm so that young people (aged 11-18) can have access to everything they need 'Under One Roof'.
YiS have invited services that are beneficial for young people to have access to and learn more about. Services relating to mental health, physical health, sexual health, homelessness, young carers, and more have all been approached to attend this event. All services that are joining will be announced on YiS's social media platforms - @YiSMentalHealth
This is a free event for young people to attend with light refreshments also available.
The event is aimed at young people and service providers only. However, there will be some time at the end of the session if any parents/ carers/ guardians have any questions.
The Walnut Tree Pavilion has its own car park for those that are driving. The Pavilion is accessible via bus (route number 8), the bus stops right outside the MK SNAP building and the Pavilion is right next door.
What is a YiS Early Support Hub?
YiS Early Support Hubs provide a drop-in service for young people aged 11-18 who would like a safe space to access support for their mental health and wellbeing without needing a referral or an appointment. Young People can attend the Hub as a one-off or on a regular basis. Young people will gain access to light touch, early intervention information, signposting, guidance, and activities to support their mental health and emotional wellbeing needs before they hit a crisis point.
Hubs are relaxed, and there is no pressure on attendees to participate in the planned activities. Whilst predominantly group-based, any young person can access confidential one-to-one support. Our trained staff can respond to emerging issues whilst our Designated Safeguarding Lead will be on duty to provide support with any safeguarding issues.
The Hub at Walnut Tree Pavilion has been funded by Walton Community Council.
More details can be found here.