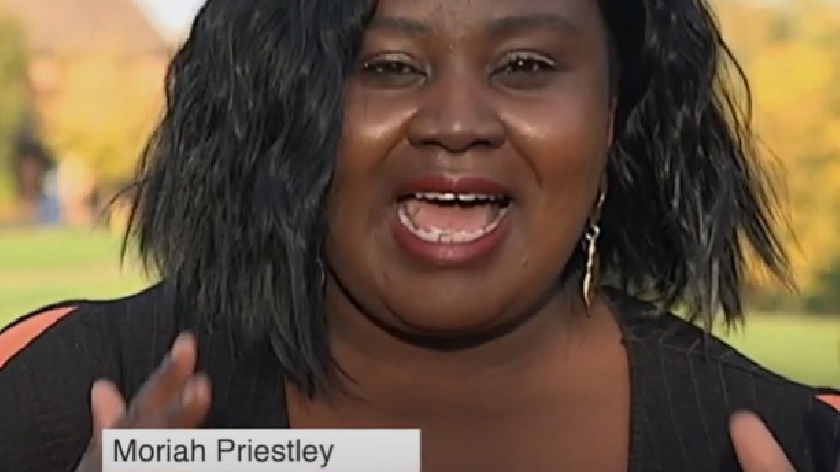 A councillor who is due to stand this week for the position of deputy mayor has agreed to apologise to the council after failing to correctly declare her business interests.
Cllr Moriah Priestley (Lab, Central Milton Keynes) has also agreed to attend training after she told Thursday's standards hearing sub-committee that she skims forms and "fills in things quite quickly".
The sub-committee of three councillors – one from each political party on MK Council – voted that Cllr Priestley should not be censured by the full council.
The council's two independent advisers had said they thought she should be censured.
But sub-committee members Vanessa McPake (Lib Dem, Monkston), Charlie Wilson-Marklew (Lab, Stony Stratford), and Dan Gilbert (Cons, Loughton & Shenley) agreed to ask Labour leader Pete Marland to take Cllr Priestley off the council's audit committee.
The committee heard she declared her role as a management consultant on declaration of interest forms from May 2018 to June 15, 2020, and only made a correct entry in July. But she had not declared herself a director of her company, Fenixrising.
Cllr Priestley is also director of Bethesda Social Enterprise Ltd but she had put that in a column for her charitable interests, despite agreeing it eventually became her intention to earn from it.
Cllr Priestley said: "I did not highlight explicitly that I was director of Fenixrising although I did mention that I was a management consultant.
"In May 2018 I had only thought of working with Bethesda for charitable purposes and being socially beneficial in the community.
"Bethesda was in a dormant state at Companies House until summer 2019, where some trade started."
She said she was focused on fighting and winning the Central Milton Keynes seat in 2018.
"Believe me when you are handling business, family, children, all sorts you do forget things. I am human," she said.
She added: "I tend to skim. I'm somebody who fills in things quite quickly – and to my mind, if I'd actually gone back and checked through the documents I may have realised. That's why I'm saying that was an oversight.
"I probably should have gone back and checked the document."
The council's investigating solicitor Olwen Brown said: "It's highly questionable how she did not realise she had overlooked it."
John Jones, an independent advisor, said: "From the point of view of the community they might take a slightly different view that simply making an apology is probably not sufficient given the fairly serious nature of failing, over a period of two years, to maintain a correct register of interest. In my view, a censure would be the right outcome."
The investigating officer also looked whether Cllr Priestley had breached the code of conduct by allowing her mum to contact one of the complainants.
"I had no evidence to say Cllr Priestley intended intimidation to take place," said the investigator.
Cllr Priestley said: "I take my role as a councillor very seriously, working in community."