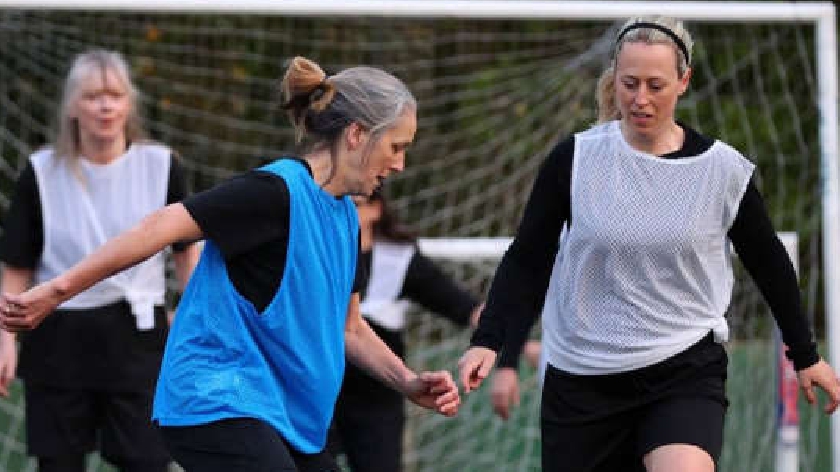 A newly launched social activity, called Women's Walking Football, has launched in Milton Keynes for those over 55-years-old.
The sessions have been created by the MK Dons SET, in partnership with Age UK Milton Keynes, to provide a fun and engaging way for older women to get outside and meet new people.
Women's Walking Football, which takes place in Central Milton Keynes on a weekly basis, is open to all women - even if they have no football experience or little fitness ability.
A great second session down at Sport Central today with my lovely ladies playing Walking Football ⭐

It's fantastic to see how much the group are enjoying trying something new and meeting new people!

We would love for you to join us, check out👉 https://t.co/CQED1u2oQx pic.twitter.com/6vFjGvWVCD

— Women's Recreational Football MK Dons SET (@WomensRecMKDons) August 23, 2021
A spokesperson for the MK Dons SET explained: "Walking Football is a variation of the conventional game where running is not allowed!
"The sessions will include an introduction to walking football with some light activities and fun games facilitated by a MK Dons SET coach and aided by a volunteer."
Women's Walking Football will take place every Monday at Sport Central from 12:30pm to 1:30pm and it costs £3.50 per session.
You can find out more by clicking here.