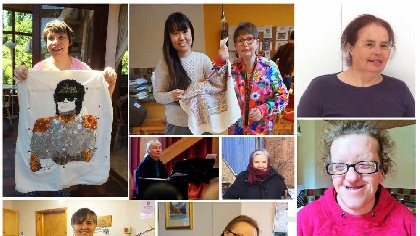 Camphill Communities Milton Keynes launches 'Women of Camphill' - a Humans of Camphill Project in the run up to International Women's Day on 8th March.
Inspired by incredible women across the globe and of Camphill Community in Milton Keynes, CMKC has launched a series of interviews and insights from female members of the community. Women of Camphill will feature residents, co-workers and staff and their stories will be published throughout the year with a particular focus on International Women's Day on 8th March. On the day, CMKC will release an interview snippet recording from one of the founders of Milton Keynes, and the community itself, Morwenna Bucknall.
Part of the ongoing Humans of Camphill project inspired by Humans of New York documentaries, the series of intimate yet informative interviews will not only celebrate amazing women of Camphill but also discusses their role at work, home and in society, discussing the future of women's roles in social care, learning disabilities and the broader community.
The interviews and portraits of Women of Camphill will be published on the community blog and shared across social media channels. CMKC wants to bring to light their support of women all over the world in the run-up to International Women's Day, highlighting issues relating to the Gender Pay Gap #pressforprogress but most importantly, celebrate the Women of Camphill whom makes the community unique.