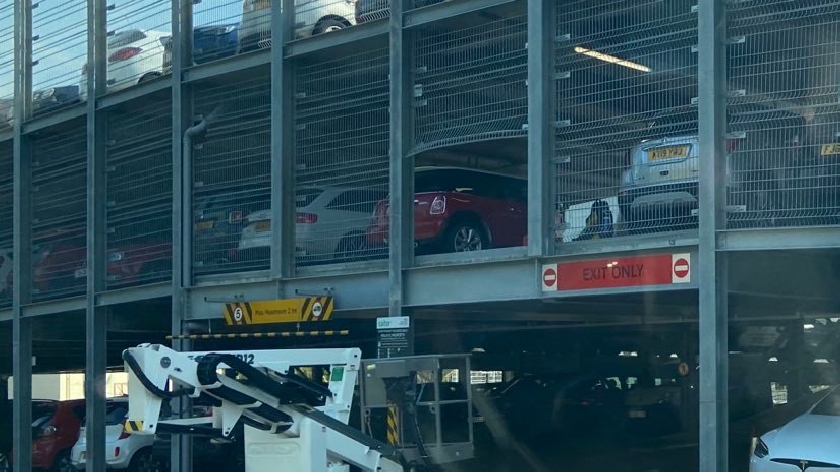 Image Copyright MKFM Limited 2020.
A car fell from the first floor of the staff car park at Milton Keynes Hospital earlier this afternoon.
Firefighters were called to the scene on Standing Way, the hospital's ring road, just before 12:40 pm to discover that the car had gone through the mesh wall on the first floor and dropped to the ground, striking a tree.
Bucks Fire has said that two appliances and crews from West Ashland and two officers attended.
No-one was trapped, but a woman was injured. There were no other cars or individuals involved in the incident.
Milton Keynes Hospital has confirmed that the road has now reopened.