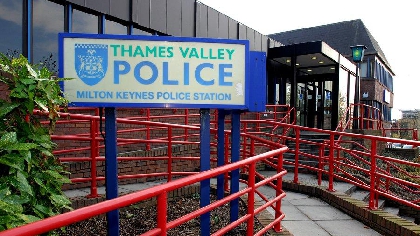 Police in Milton Keynes are appealing for witnesses following an aggravated burglary.
The incident took place on Friday (5/1) between 9.35pm and 9.50pm in Bleasedale, Heelands.
Six people – an 88-year-old man, a 47-year-old man, a 39-year-old woman, a 42-year-old woman, a 15-year-old boy and an 11-year-old girl were at home.
Four men wearing hoods and face coverings gained entry to the house through the front door and were armed with screwdrivers and bars.
It is possible that they could have been in the rear garden of the property before entering the house.
The family were made to remain in the living room and were threatened with force while the offenders carried out of a search of the property.
They then removed a safe containing cash and personal documents as well as an amount of jewellery.
The offenders then left the property in a vehicle which may have been a light coloured saloon car.
All of the offenders are white men with normal builds and spoke with Eastern European accents.
None of the victims were injured as a result of the incident.
The stolen safe and documents were later recovered in the Northamptonshire area.
Investigating officer, Detective Constable Laura Herrington, based at Milton Keynes police station, said: "This was a very frightening experience for the family, who were forced to wait as their home was searched and their property and cash were stolen from them.
"I would like to speak to anyone who witnessed this incident, or who has any information about this incident.
"If you have any details which you think could help our investigation, please call the Thames Valley Police non-emergency number on 101."