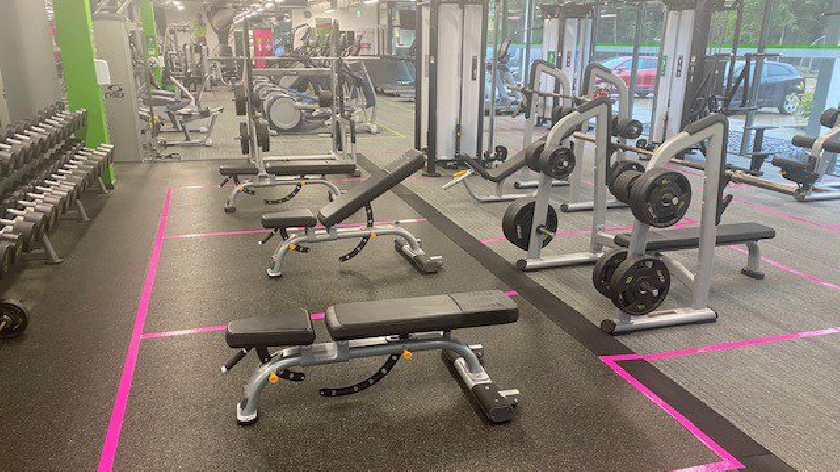 With the government's announcement that gyms will be reopening on Saturday 25th July what can the thousands of gym members in Milton Keynes expect when they go back to their favourite club? And with coronavirus still around will it be safe?
Claire Banbury, owner of energie Fitness based in Kiln Farm, tells us how the gym industry has responded to ensure that fitness studios, gyms and clubs will ensure that they are clean, healthy and safe places while ensuring that members can still hit their fitness health and well-being goals.
"As local gym owners, we treat the health and safety of both our staff and our members with the upmost importance. Energie Fitness, along with the other national gym brands, have been working closely with UK Active, the body that represents the fitness leisure industry, since the day the gyms were told to shut their doors. Taking advice from experts and leading scientists, the industry has worked to ensure that we create a safe, clean and healthy environment where members can get back to fitness after months away from the gym."
Claire continues, "Although we are incredibly excited to be reopening our doors and we know that our members are itching to get back into our club, we can't jump straight back into operating the way we did before Covid. To this end, customers should be very wary of how their gym plans to operate when the lock down is ended in two weeks time."
She adds, "I am very confident that all the mainstream gyms will absolutely comply with the direction given by government and UK Active, but as with every industry there will be some who won't. If gym members are not completely confident that their club or studio is working to the highest standards they should consider changing their membership."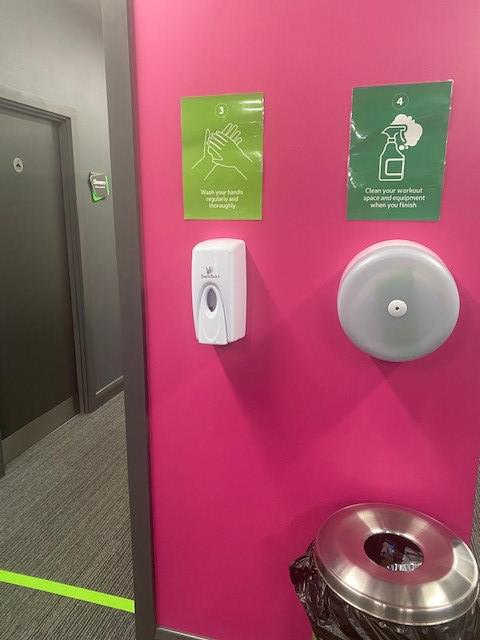 energie Fitness have set up safe training systems and protocols to ensure that both members and their team are playing an equally important role in keeping the gym a safe place to work out.
energie Fitness will be asking members to self asses - if they're not feeling 100% they will be asked not to attend the gym. Claire and the team will also be doing spot check temperatures of people as they come into the club to help discourage anyone feeling less than well from attending that day and reserve the right to prohibit entry to anyone who they are not completely satisfied are fit and well.
Members will be asked to book their training slots at the club and will be limiting access to ensure that everyone has plenty of space when they are working out.
To help "Track and Trace" the gym in Kiln Farm will keep a 21 day record of everyone who has been to the club and at what time they were there, to play their part in limiting the spread of the virus.
Throughout the club antibacterial hand cleaning stations have been installed alongside antibacterial wipes that will be available - asking members to wipe down any kit and equipment they use thoroughly with the wipes provided. They also ask that members take the very basic steps and wash their hands thoroughly and regularly both before and during their visits.
The energie team will be conducting thorough cleans of the gym through out the day too and they have a new fogger machine that provides a long lasting antibacterial surface through microscopic droplets which will be used every 24 hours.
Members are asked to maintain social distancing and to aid this the gym have moved equipment to create space between machines and have taped up the floor to ensure that members don't encroach on each other's space.
Claire says, "I'm afraid that "spotting" each other won't be permitted for now, but I'm sure members will understand. Our classes will only be run out doors and we will continue to operate a full online time table which has been so popular through out lock down."
She continues, "We will run small group PT sessions where only up to six members will be able to train together under the watchful eye and supervision of one of our expert team. This programming was started only a few weeks ago and has proved to be incredibly popular because our members get all the benefits of a structured programme with a dedicated instructor and tuition on using kit like kettle bells, bar bells and slam balls, whilst also getting the camaraderie of working with a small group of like minded people.
Claire adds, "Our programming also comes with a wealth of knowledge and information to help members transform their mind set as well as their bodies. We have drawn upon the experience and skills of Rob Francis, who is an ex elite soldier and leader with experience in war zones and as an instructor developing Paratroopers and Marines, and Will Breslin, a GB athlete who has represented (and still does) his country at elite level gymnastics.
The club also features a unique outdoor space and outdoor gym facilities. This means members can train in the fresh air as well as inside the modern, well ventilated club.
When the gyms reopen, responsible clubs across MK will be running these systems for the health and safety of their members and with these strict measures in place members and staff can feel confident that they are safe and protected from the virus.
Claire says, "Our gym has always been noted for its cleanliness and high levels of customer service and care but in our post Covid world, these are going to be attributes that are more critical than ever to create a safe, welcoming and fun environment. As a club we have a more grown up and caring membership base, so we are very confident that our members will be great at playing their part in looking after each other."
She adds, "We know that getting the nation fit is one of the government's aims to help reduce the risks that a potential second wave of infection might have. So if people are not sure about their health and fitness or don't know what's right for them and want some honest advice and support, they should not hesitate to speak with us."
To find out more about how energie Fitness will be keeping members safe when getting back to the gym call 01908 410760 or email Milton.keynes@energiefitness.com