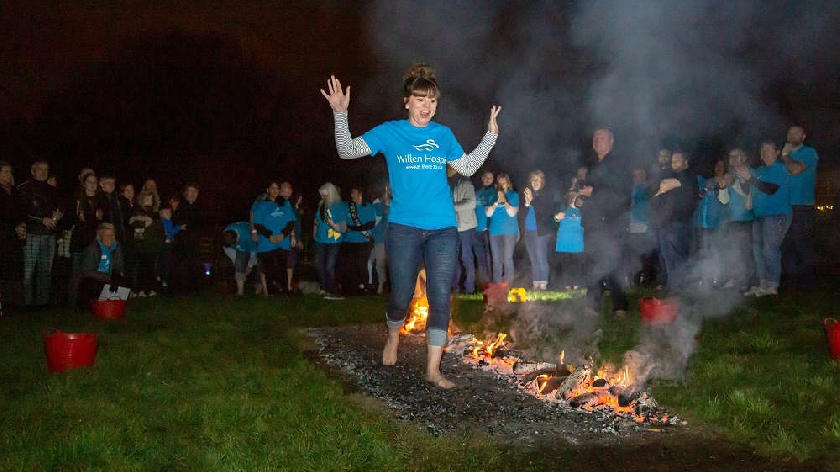 Willen Hospice is daring local people to walk across four metres of hot embers at their charity Firewalk on Thursday 13th October at Willen Hospice
Taking place at 5.30pm, with the added drama of darkness, participants will be greeted with a pathway of glowing hot coals. They will then be given full training on how to conquer the walk, before having to do the real thing and take their first scorching steps.
Katrina Walsh, Senior Events Fundraiser, said "Our Firewalk is a really unique event to Milton Keynes and a lot of fun. It's a great way to fundraise whilst ticking something off of your bucket list.''
Willen Hospice needs to raise vital funds to provide free, palliative care to the community.
By taking part in events like the Firewalk and getting sponsorship, local people can help the Hospice to always be there to care. Visit Firewalk - 13th October 2022 - Willen Hospice (willen-hospice.org.uk) to sign up.