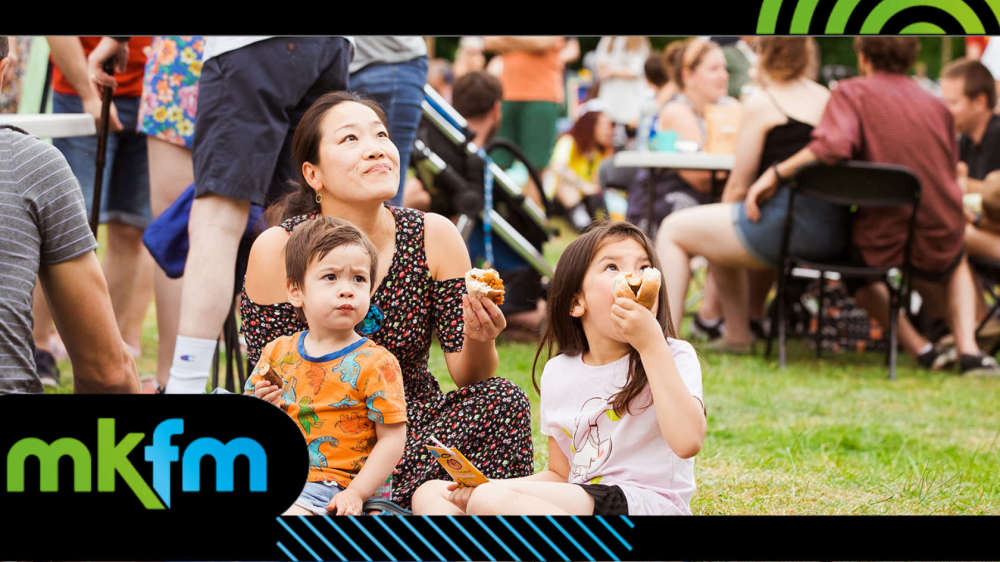 Getting stuck for things to keep the busy as the week goes on? MKFM has compiled a list of things going on across the city:
This half term, you can get 10% off any climb or birthday party at Climb Quest by using the code MKFMClimb. Book here.
Half Term Things To Do:
Thursday 1 June, 5-8pm:
Linford Eats at Great Linford Manor Park
Suitable for family and friends of all ages (including well-behaved dogs on leads). Enjoy delicious dishes from local vendors, live music, and explore the newly restored parkland.
Thursday 1 June, 11am:
Tree Tots at Howe Park Wood
Tree Tots offers a range of seasonal activities for under-5s. You'll get to join in all kinds of fun things that connect you and your little one with nature. From 'cooking' in mud kitchens, balancing on ropes and swinging in hammocks to playing with water, exploring the woods and collecting natural treasure. £1 per person joining the session.
Thursday 1 June, 10am:
Women's Walking Network at Floodplain Forest Nature Reserve, Ouse Valley
The next guided walk for women and wellbeing, and just £1, will take in the sights and sounds through a location which has a reputation of being one of the best sites in Bucks for bird watching and natural history.
Friday 2 June, 10am – 3pm:
Discover Nature Day at Howe Park Wood
An action-packed day for 8–10-year-olds interested in the natural world and keen to get hands-on with wildlife. Through a range of activities on creature identification, biology, bushcraft and more, they'll meet new friends, learn new skills and get excited by the natural world. All for just £22.50.
Saturday 3 June:
Meet Bing at Woburn Safari Park!
CBeebies favourite Bing loves playing with his friends - and he's looking forward to meeting more Bingsters at Woburn Safari Park on Saturday 3rd June.
Sunday 4 June, 10am:
Parks and Run at Caldecotte Lake
Suitable for all ages and abilities, with 3, 6 and 11km routes. This monthly programme gathers fellow runners to explore a different area of Milton Keynes whilst keeping fit.
More details and how to book each of these events is available herewhere you can also find maps, routes and lots of inspiration to help you get the most out of MK's beautiful parkland.
All week:
Gallery Live on Stony Stratford High Street
Walk around Stony Stratford High Street and explore some artwork in the windows.